Varsity Boys Basketball Team Shines on the Court
Despite playing against a rigorous schedule and elite competition, the School's Varsity I Basketball Team has been competing at a high level throughout the winter.
Though their 9-7 record is not dominant on paper, the team has made history with key wins over some of the highest-ranked teams in the New England Preparatory School Athletic Council (NEPSAC).
"The team's positive record is really indicative of how far they can go," Head Athletic Trainer Larry Stahley said. "Having a record above .500 in the team's division is impressive, especially with the high level of competition."
While the team typically competes in the AA division within NEPSAC, they routinely fill their season with games against other teams from higher divisions and much larger schools. While these games increase the strength of their schedule, the team's efforts have resulted in them being ranked as high as number 13 out of all prep schools in New England.
Team Captain Quinn Nielsen '23 is happy about the team's standing and remarks on its positive record in AA competition.
"The season has been going pretty well," Nielsen said. "We were 9-7 overall but 5-4 in AA, and we feel pretty confident right now."
The team's strenuous schedule of games has resulted in several critical matches against fierce competition, which have shaped their identity and much of their season.
Head Coach Tom Nelson, who last winter authored the greatest Varsity I Basketball season in School history along with his 100th career win, highlights the team's win over Cushing Academy as one such pivotal moment.
"Cushing Academy is one of the perennial challengers for the NEPSAC title every year in class AA, so beating them was huge," Nelson said. "We have been really challenged, but we have still competed against some of the best teams in New England."
Team captains Nielsen, Xoren Livingston '23, and Elijah Kinney '23 point to their season opener, a close loss against Worcester Academy, as another critical definer of their season. Despite the loss, Nielsen believes that such a competitive game against one of the most elite teams in New England helped build their momentum.
"I think the game against Worcester lit a fire under us," Nielsen said. "Even though we didn't win, we felt like we could compete against any team."
With the season over halfway over with only nine games left, the team feels confident about the remainder of their competitive play, even with injuries to key players.
"Recently, we've run into some injuries that have derailed some of our momentum because our team is not super deep," Nelson said. "Our ranking amongst prep schools will probably drop now because of that."
However, Nelson still has his goals set on the NEPSAC tournament as the ultimate goal for his team.
"We're still looking to make it to the NEPSAC tournament," Nelson said. "It will be a bit more difficult now because we still have about 12 games to play, with a lot being against our opponents in AA, but we're going to see if we can have some of the younger guys step up and take over."
Livingston believes the team has just as much capability to compete and make it to the tournament.
"We really feel like we can compete against everybody if we play up to our ability," Livingston said. "We have a really good group of guys, and I am excited to compete for a place in the tournament."
Up next, the team will play Cheshire Academy this Saturday at 5:00 p.m. at home.
View Comments (1)
About the Writer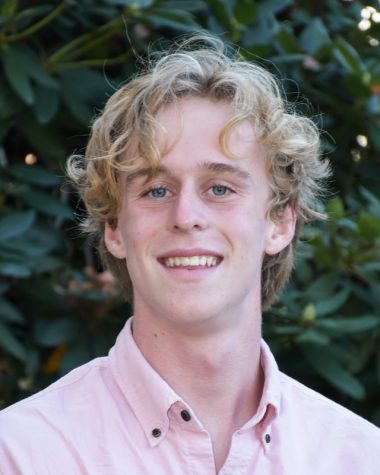 Brian Gamble, Managing Editor
Brian enjoys playing lacrosse, running, and hanging out with his friends. He is excited about joining the newsroom and writing exciting stories.