Students, Faculty Gear Up for Worldwide Winterim Trips
For the first time since 2019, students and teachers are just days away from embarking on Winterim trips to Puerto Rico, Costa Rica, Los Angeles, London, Portugal, Boston, France, and Iceland.  
Since being introduced in the 1990s, Winterim has long stood as many Upper School students' highlights. The 5-12 day domestic and international trips have provided opportunities for students to explore new sights, learn about diverse cultures, and bond with their classmates every other year.
After the program's hiatus due to the pandemic, students and faculty are excited about Winterim's return.
Humanities Department Co-Chair Donald Reese, who is leading the Portugal trip, said he went to Portugal in 2019 and visited the Chapel of Bones in Evora.
"One of my first thoughts when I went in there was 'this would be cool to bring kids here to show this because it is just fascinating,'" Reese said. "So, I'm excited about that, and also there is a museum in Lagos, the first European slave market, which I think is kind of interesting." 

"I think that history is fascinating because they have such a long history, it's been central to Europe in a lot of different ways, and yet, people don't think of Portugal as a major European country," Reese said.
Math Teacher and Boston trip Co-leader Peter Slaski expressed his interest in the Boston trip.  
"I think it is a really fun trip. Mr. Cutler and I have led this trip before, and I think it is very fun to live in one of the more historic and exciting cities in America, certainly for the northeast." Slaski said.
According to Slaski, the trip to Boston will include visits to the Isabella Stewart Gardner Museum, the Museum of Fine arts, an exhibit about Lego art, and an escape the room-type experience.
 "So, we are kind of letting them make suggestions as to what things they are interested in doing, like it was the students who brought up the day at the Isabella Stewart Gardner Museum and the Museum of Fine arts, and Mr. Cutler and I were both like 'wow that sounds like an awesome day to us.'" 
According to Puerto Rico trip chaperone Katherine Poulson, the trip to Puerto Rico will include a visit to San Juan, El Yunque National Forest, and La Parguera.
"I am most excited about taking a boat tour of the bioluminescent bay because that is an experience very unique to Puerto Rico," Poulson said. "We're also taking a cooking class, so I am excited to get to sample some Puerto Rican cuisine."
Brooks Neufeld '26 and a member of the Puerto Rico trip is eager about the new experience.
"I'm headed to Puerto Rico and I'm excited to be with my classmates for seven days," Neufeld said. "I'm excited to swim, [and] I'm excited to be in warm temperature[s]." 
Dean of Students Paul Murray is looking forward to leading the London Trip once again.  
According to Murray, the Winterim trip will focus on literature and history and will include a trip to Stratford upon Avon, Shakespeare's birth and resting place. Students will also work on a scene from Winter's Tale with an actor from the Globe Theater. The students will also indulge in various London Museums, musicals, such as Matlida and 2:22, and an ancient Roman temple.  
"I'm excited to share a lot of really cool opportunities with the students going on the trip. We did this trip a couple of years ago, and it was wildly successful, the way it connects to curricular pieces that students get in 9th and 10th grade with literature studies, history studies, etc." Murray said. "Travel is also fun, it's great that Winterim is back, so I'm excited to welcome the program back." 
Sebastian Velastegui '26, who is also traveling to London, shared his ambitions for the trip.
"I'm really looking forward to seeing all the plays; I like plays and watching them," Velastegui said. "I'm also excited about going to the Harry Potter stuff, even though there are a lot of issues with J.K. Rowling." 
Leave a Comment
About the Contributors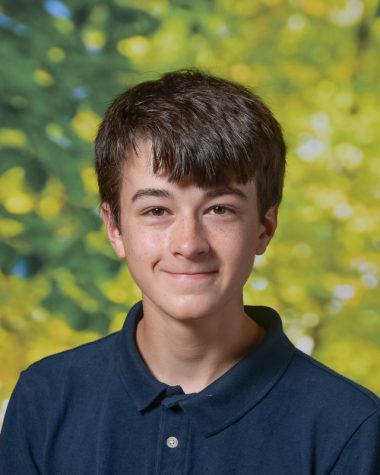 Edward Flint, Journalist
Edward is a 9th-grader at Brimmer and in his free time enjoys hiking and playing soccer. He enjoys Journalism because it can help other people learn more about the world.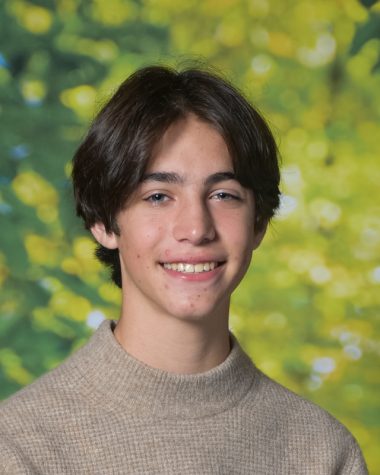 Caleb Meranus, Multimedia Journalist
Caleb is a 9th-grade student who enjoys photography, and working behind a camera. This is his first semester in the newsroom, and he has been producing multimedia content like the segment Education of our Educators, Nolan's Soup Review, and other Gator Nation News media. Caleb has also been assisting other writers by taking pictures for their articles. You can find more of Caleb's photography work on his
Instagram
or 
his personal Website