Op-Ed: Countries Must Unite To Stop Future Tragedies
On February 6, a massive earthquake with a magnitude of 7.8 struck the city of Kahramanmaras in southeast Turkey. About 12 hours later, a second earthquake with a magnitude of 7.5 followed.
Turkish and Syrian cities were reduced to rubble and over 50,000 people died as a result of the earthquake. I was astonished by the destruction and the casualties since the region is along two fault lines.
It is necessary for construction companies to strengthen the foundation of their buildings. Building with soft story structures have open ground floors, causing them to collapse at the occurrence of strong earthquakes. This type of structure cannot support the weight of the floors above it, contributing to its collapse.
Turkey used a lot of soft story structures as a solution to overcrowding, but many of those collapsed during the earthquake.
A shocking article from the BBC also shows that companies mixed large pebbles into concrete during the construction of buildings. This can lower the strength of the concrete, additionally, increasing the number of collapsed buildings.
113 arrest warrants have been issued in Turkey and at least 12 people have been arrested in connection with the destruction caused by the earthquake.
Nations from around the world are sending resources and volunteers to help Turkish relief efforts. The CNNreported that the US has donated $100 million to aid rescuers in the disaster zones. This is a good first step, but Turkey and Syria need more aid from countries to lower the already staggering death toll.
Turkey may be collecting assistance, but Syria is still struggling to send out resources to those in affected areas. In northern Syria, receiving aid is difficult. The only border crossing between Turkey and Syria is inaccessibledue to structural damage from the earthquake. The Syrian government is asking Western countries to remove their sanction to allow for easy transport of aid.
Furthermore, some social media accounts are posting phony donations that deludes the whereabouts of the relief. The BBC reports that a donation photo of a firefighter rescuing a young child was created using Midjourney, an AI image generating software. This creates doubt around which charities are helping the survivors of the earthquake.
Countries around the world must unite and help the disaster zones of Syria and Turkey to keep the death toll down and ensure the safety of the 800,000 people without food in the affected areas
Leave a Comment
About the Contributor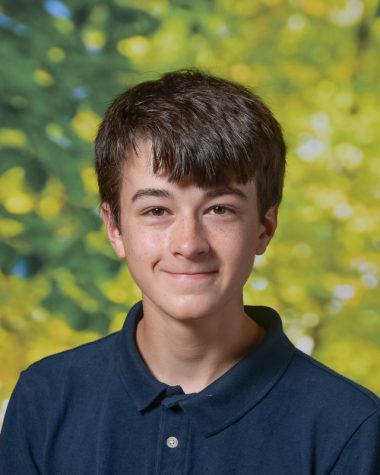 Edward Flint, Journalist
Edward is a 9th-grader at Brimmer and in his free time enjoys hiking and playing soccer. He enjoys Journalism because it can help other people learn more about the world.