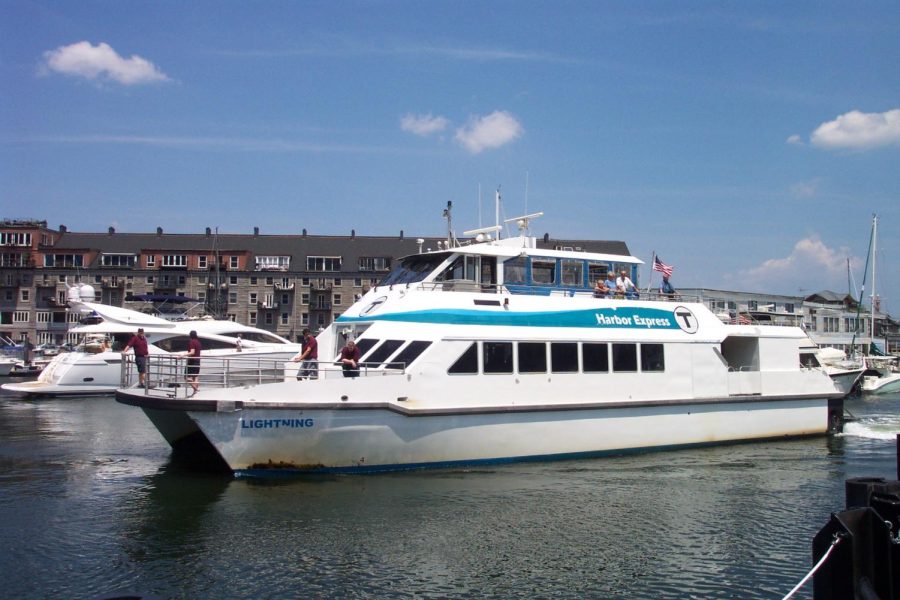 Photo courtesy Wikipedia Commons
Part 2: Why the MBTA is Essential
The previous entry discussed the challenges faced by the MBTA in Boston, serving over 700,000 daily commuters. It highlighted the system's importance compared to cities with limited public transit. However, the MBTA requires a significant overhaul to improve efficiency. The history of the MBTA was briefly traced, including past expansions and recent projects.
The MBTA plays a pivotal role in urban ecosystems for several reasons. First and foremost, it's significantly better for the environment. While the exact impact of climate change is uncertain, there's no doubt that it's an impending crisis.
Although public transit can sometimes be slower, it requires less effort than driving and, most notably, eliminates the need to drive altogether. The critical element of public transit is that it fosters community connections more effectively than cars and provides a lifeline to those who cannot afford personal vehicles.
And this is the crux of the matter—not everyone can or wants to drive everywhere. Rising gasoline prices, due to recent supply chain disruptions and other factors, have exacerbated the issue.
Driving can be prohibitively expensive for many, and public transit serves as a cost-effective, community-oriented alternative. Furthermore, it provides a viable option for those unable to drive for any reason.
Non-Subway Public Transit Services
Beyond subways, the MBTA also encompasses ferries, buses, and commuter rail services.
Ferries, operating on a much smaller scale, buses, largely operating in mixed traffic conditions leading to slower and inconsistent service, and the commuter rail, which links Boston to neighboring cities such as Lowell, Worcester, Haverhill, Providence, and more.
Bus lanes could potentially alleviate the congestion faced by buses, but they are too small for long commutes, and mixed-traffic service isn't conducive to efficiency.
The Silver Line, touted as Bus Rapid Transit, faces similar challenges as the other bus lines, despite its two isolated busways. Excluding the airport and Chelsea segments, it cannot be considered true rapid transit.
The commuter rail, however, is rather extensive. It offers a different service compared to the other rapid transit "T" (Green, Red, Blue, Orange) Lines, with larger trains but more limited schedules, operating every 30 minutes during rush hour and every hour during other times.
Designed for long-distance travel, the commuter rail generally functions well. However, it also has its share of significant problems, which we can delve into another time.
Challenges Facing the MBTA
Whether due to poor management or underfunding, many MBTA stations desperately need repairs. Many vehicles require replacement (which is happening, albeit slowly), and track upgrades are necessary.
This was highlighted last year by the Orange Line and E Branch (Green Line) shutdown from August to September.
Additionally, increasing the frequency of service along certain Orange and Red Line sections could be beneficial (rather than every 30 or 60 minutes).
So, we've identified the basics: replace old vehicles, upgrade tracks to improve headways, and enhance the overall service.
However, even if the service was flawless, or at least acceptable, there are still considerable issues to address. For instance, key Boston neighborhoods like Hyde Park, West Roxbury, Roslindale, and Mattapan all lack T service.
These issues can't be resolved solely with better vehicles and service. Buses are not suitable for longer travel distances, and the commuter rail is too infrequent. In essence, what's needed is more expansion.
Editor's note: This is the second article in a five-part series on fixing the MBTA.