East Boston, my home, is being reduced to just another gentrified, generic neighborhood.
The development of East Boston is frustrating, annoying, unfair, and worst of all, inevitable.
Yes, this train has left the station. Imagine the Big Bang occurred in downtown Boston and now every establishment within a 25-mile radius is feeling the effects. I cannot count the amount of new cheap condos and posh establishments popping up in Eastie. On my walk home, which is a brisk seven-minute walk from Maverick Station, there have to be at least four new giant condo complexes being built, and at a frightening speed.
And it makes me sad.
I don't care who moves into these condos, and I can't really blame more people for wanting to move to Eastie. It's a great place. But the ripples of this cannonball have reverberated throughout my neighborhood. Rent prices are skyrocketing, and hard working residents simply can't afford to live here anymore.
In a July 9, 2015 NPR article, a veteran East Boston real estate broker is quoted as saying, "There's this new phase of speculators and renovators that have come in in the last year and a half, and maybe a few hundred units where they've gone in, and they've renovated and they're charging $2,500 and $3,000, where the families that are paying $1,200 or $1,300 either can't or wouldn't pay."
East Boston is an epicenter for foreign-born residents. According to a 2014 report by the Boston Redevelopment Authority, 49.7 percent of East Boston's population is foreign-born. I was born in Slovakia. Moreover, 68.5 percent of East Boston residents speak a language other than English at home. These are the highest figures in the city, with Dorchester coming in at second. The report also states, "in 2010, 52.9 percent of East Boston's population has Hispanic or Latino."
Blue-collar immigrants are being affected the most by the outrageous increase in home prices. Many are failing to come up with the monthly rent, or keep up with mortgage payments, forcing them to seek shelter elsewhere.
And with them goes the culture, the diversity, the fine oil that keeps the cogs of my city functioning smoothly.
Reading my article, you might think, "But Adam, you are being dramatic about the increases of prices. It can't be that bad."
Boy, you don't know the half of it. According to the real estate website Zillow, home values have quadrupled in the last decade,
Higher property taxes as a result of higher property values contribute to the increases in rent.
My good friend, who has been a resident of Jeffries Point for over ten years, has to move out by April 1. In just three months, his rent has increased from $1,000 to $1,400. He must leave his home and his beloved neighborhood. Unfortunately, his story is not unique.
To understand what's happening in East Boston, just imagine an old Italian Pizzeria, Santarpio's, that has been through it all. It's always packed, and on weekends lines stretch out the door. The best pizza in town, an Eastie staple.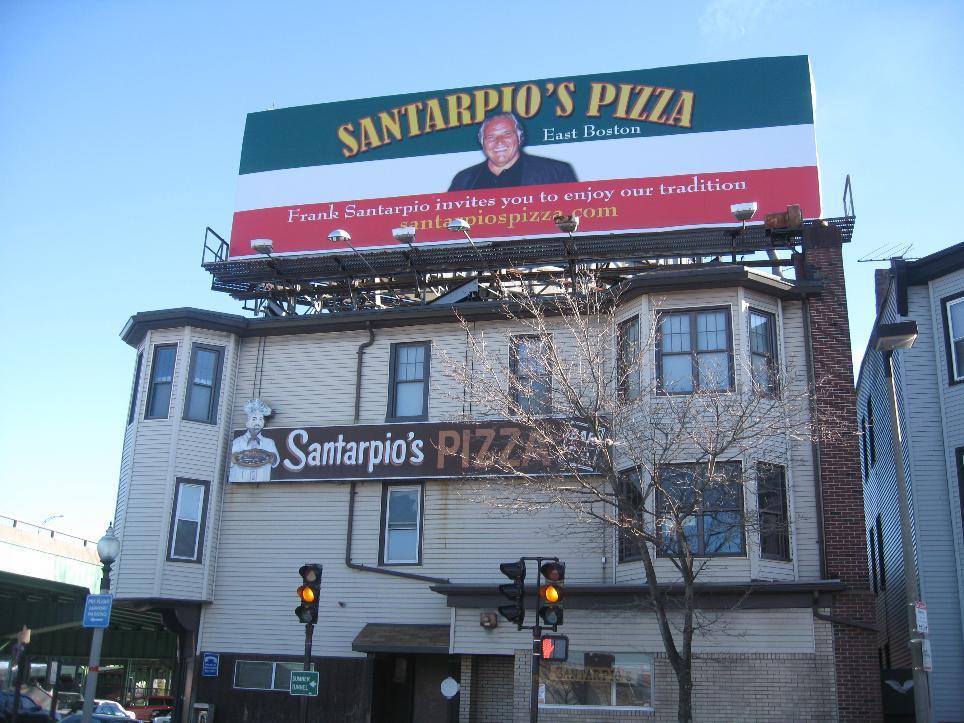 Across the street is the new bar, Ecco. The name tells us all we need to know. It is the new Eastie—upper class, high end (yuppie). I don't want it. I want the old. I want places like Santarpio's, the place I've come to know as home.