The Intersection of Media and Trump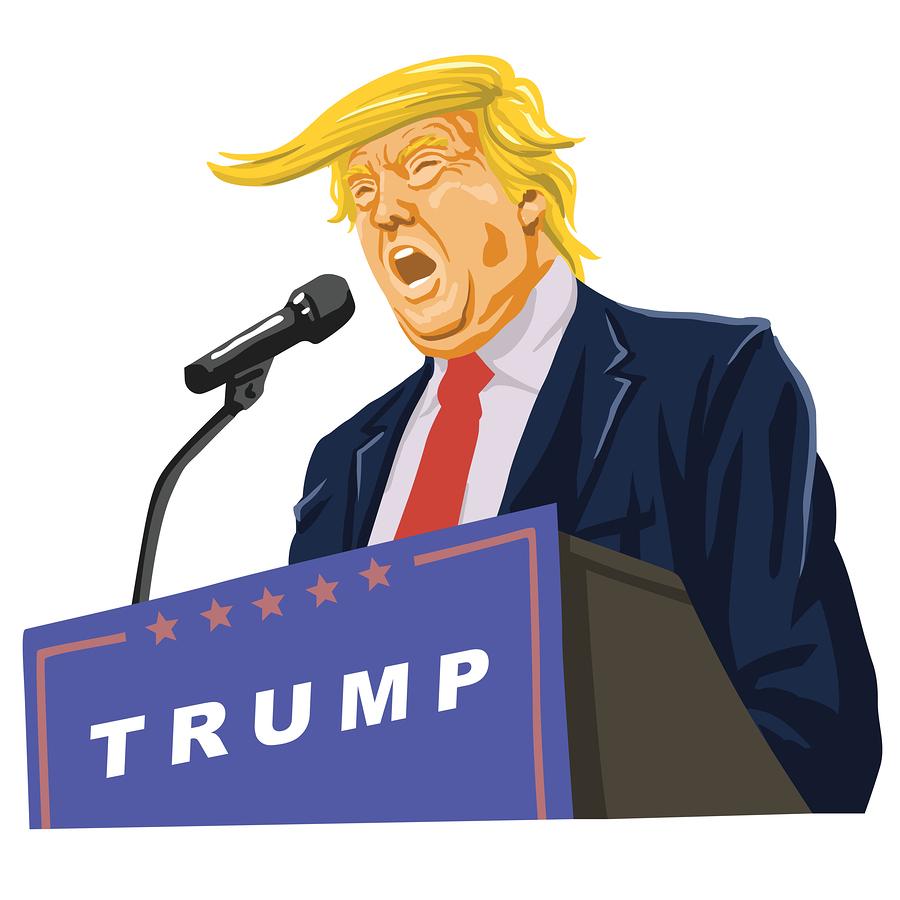 "It's still early folks," MSNBC News anchor Brian Williams reassured anxious live polling watchers the night of November 8.
Trump had just claimed the electoral votes in Ohio, a key battleground state that virtually every news anchor had predicted as a "blue" victory.
But Ohio wasn't the only Republican swing victory that night. Trump claimed Pennsylvania, Wisconsin, Iowa, Michigan, and Florida, leading him to over 270 electoral votes and a ticket to the Oval Office in January. How could the media predictions be so off?
In an article posted in the Harvard Business Review the day after the election, behavioral scientist Leslie John explains the unprecedented margin of error.
"Overconfidence comes to mind," John wrote. "We think our prediction abilities are better than they are. And if you add to overconfidence a desire for certain outcomes—for instance, I think most elite commentators were anti-Trump—it magnifies the problem."
We cannot change the results of the election. So how do we ensure that Americans are not blindsided by a political campaign, and rebuild our country's political dialogue?
The mainstream media consistently highlighted Trump's seemingly fatal flaws, including his attack on a disabled reporter, the class action lawsuit against Trump University, and most notably, the 2001 Access Hollywood footage of Trump bragging about sexual assault.
Stemming from this, Democratic nominee Hillary Clinton was endorsed by 229 daily newspapers and 131 weeklies, some of which had never before backed a Presidential nominee—and never a left-leaning one. Historically conservative publications, such as The Columbus Dispatch, abandoned tradition to endorse Clinton, the first time the paper had done so since Woodrow Wilson ran over 100 years ago.
That's not all.
The media provided detailed reporting of every xenophobic, racist, sexist, and misogynistic comment the Republican nominee said on the campaign trail.
As stunned news reporters tried to grapple with live election results, many had trouble explaining how the media fundamentally miscalculated Trump's support.
Meet The Press moderator Chuck Todd said, "We've overlooked rural America a bit too much. [Trump] just blew through every single vote total estimate that Democrats had, and frankly, even Republicans."
Meanwhile, millions of Americans took to social media throughout the campaign to voice their opinions. In Did Social Media Ruin the Election, NPR reporter Sam Sanders highlights the political strife Americans see on social media, leading to users "unfriending" those of different political ideologies. "If you can't support candidate X/Y, we don't need to be friends anymore," Sanders said. "You know how it goes. This public declaration, if not celebration, of the end of friendships because of politics."
The election results also came as a major surprise to those who payed close attention to polling numbers, and the cause is not easy to pinpoint; however, many election experts blame anti-establishment Trump supporters who boycotted polling officials.
Behavioralist Leslie John of the Harvard Business Review explains another factor that could have lead to response biases in polling measures, "what behaviorists call "socially desirable responding" — you can imagine women being reluctant to admit that they were going to vote for Trump after the footage surfaced of his bragging about sexual assault, for example."
This election will no doubt be a turning point in how the media intersects with politics, especially during campaign seasons.
Point fingers at the mainstream media, social media, or inaccurate polling measures. We cannot change the results of the election. So how do we ensure that Americans are not blindsided by a political campaign, and rebuild our country's political dialogue?
Americans must continue speaking out over social media and with each other, face-to-face. We need to continue holding politicians and the media accountable by writing letters and holding demonstrations. We need to call out lies when we see them, and we need to help others realize why apathy is dangerous—especially in a representative democracy.
However heated political discourse gets, we must continue to encourage civil conversation and action.
[polldaddy poll=9601149]
Editors' Note: Sarah Smith '17 wrote this article for an assignment in Government, which is also taught by Gator advisor David Cutler '02.
Leave a Comment