Editorial: Time for a More Flexible Schedule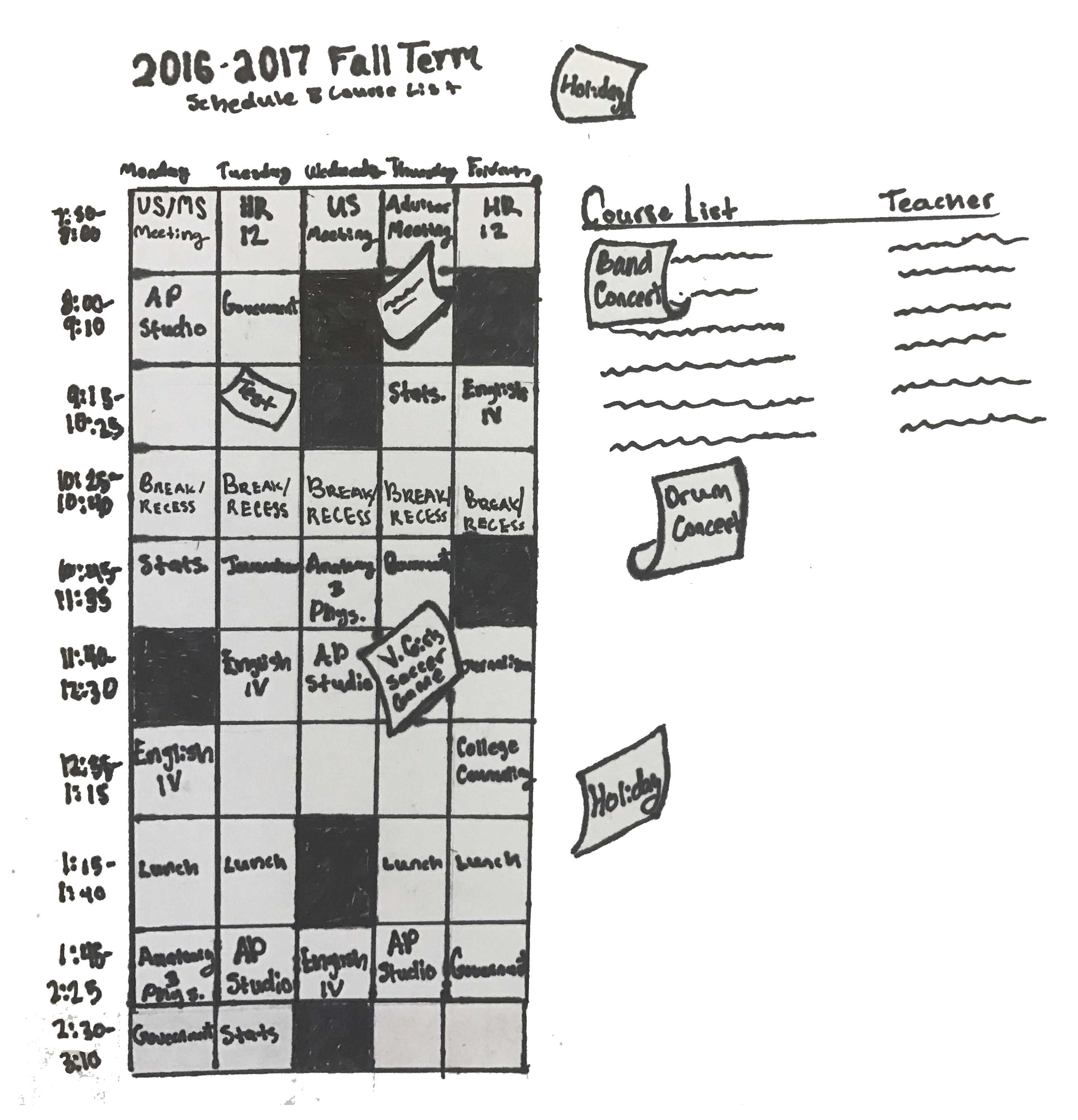 In November, as reported by The Gator, the administration announced that midterm exam week would be canceled to make up for missed class time this year; instead of a formal exam, teachers would have the choice of giving a midterm or continuing class as usual.
In large part, disruption to class time this semester came from adding multiple special schedules to a calendar already packed with holidays and time-marking ceremonies.
The Gator commends the administration's efforts to regain some lost class time. However, we think that these efforts, while laudable, serve as a band aid to a schedule that breaks when it is reasonably asked to bend.
To be able to host assemblies and other community-wide events without buckling academic classes, we encourage the administration to reinstate an assembly period, which was abandoned two years ago.
We also suggest that the School consider adopting an alternating schedule. In this framework, classes would follow one order on "A" weeks, and a different order on "B" weeks. The same space would be utilized by the same classes and school divisions, but lunch periods would remain unchanged.
An alternating schedule would also help ensure that holidays that fall on Mondays and Fridays don't have a disproportionate impact on select courses. Moreover, the same classes wouldn't be hit each week by early dismissals for athletic events or other activities.
Though neither of these changes put time back in the classroom—the assembly period will, in fact, guarantee an hour or so less of class time a week—they do offer teachers and students continuity, essential to building momentum through the year.
We applaud administrators for recognizing the problem, and we are willing to work with them to find an optimal solution.
Leave a Comment
About the Contributor
Gator Editorial Board
Edan Zinn '23, Natalie Kozhemiakin '23, Grace Papas '23, Brian Gamble '23 (starting Fall 2022), and Sophia Spring '22 (until Spring 2022) made up The Gator's Spring 2021 – Winter 2023 Editorial Board.