It's About Time: Tubman, New Face of $20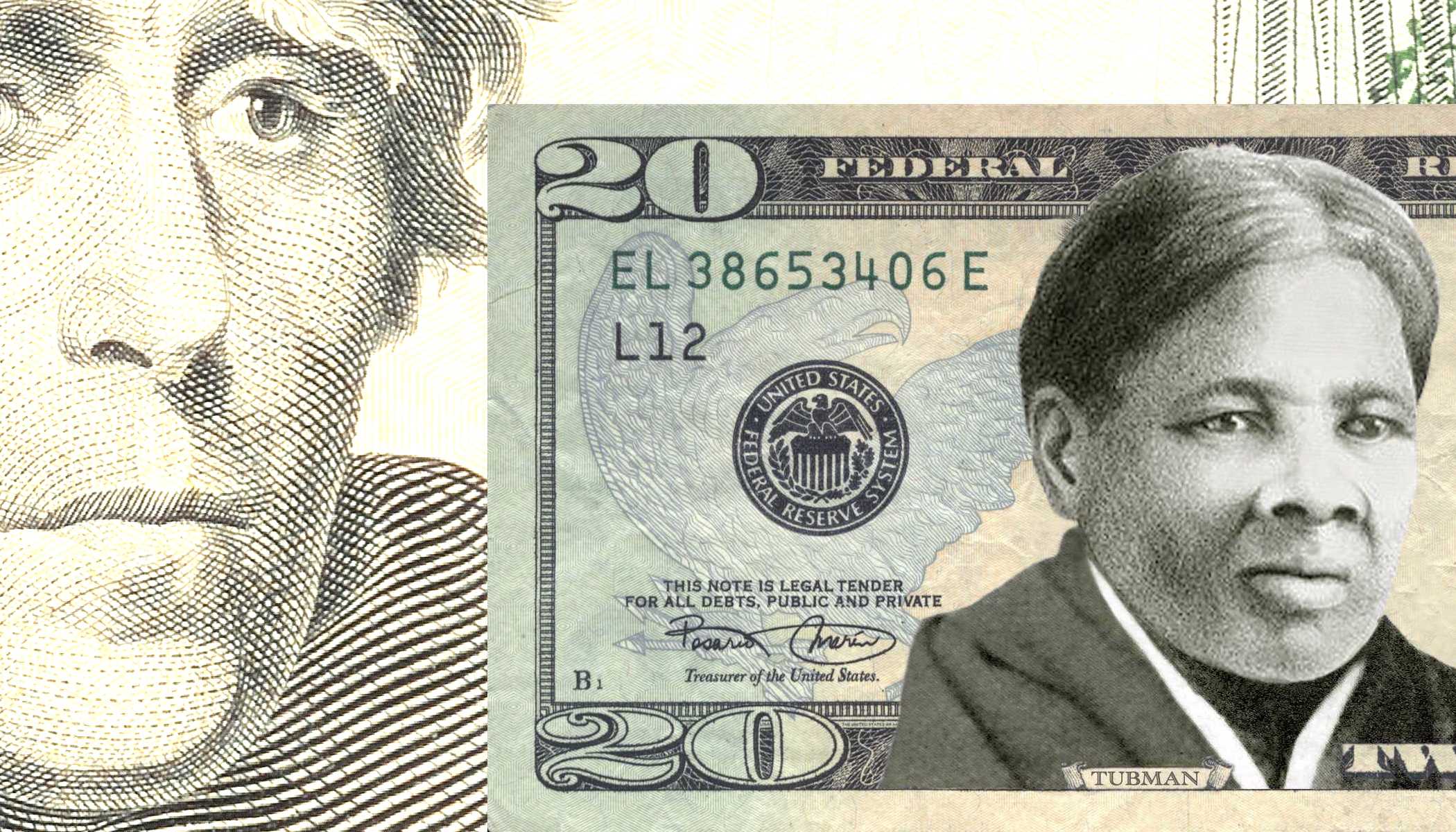 Andrew Jackson, featured on the front side of the most widely distributed form of U.S. currency, was an ethnic cleanser, slaveholder, and disastrous financial leader.
On April 20, Treasury Secretary Jacob J. Lew announced a long overdue change, which will relegate Andrew Jackson to the back of the $20 bill. It's about time. 
Beating out  fierce competition from Rosa Parks and Eleanor Roosevelt, Harriet Tubman will be the new face of the currency.
Tubman is infinitely more deserving of this honor than Jackson, who served as a president from 1829 to 1837. Although praised as the "Hero of New Orleans" from the War of 1812, Jackson remains the only president to have committed murder in a duel. Jackson also owned at least 150 slaves, who toiled on a 1,000 acre plantation.
In 1830, Jackson signed the Indian Removal Act, authorizing the federal government to seize unsettled land west of the Mississippi. This called for forceful displacement of the "Five Civilized Tribes," including the Cherokee, who suffered the most casualties in what has become known as the Trail of Tears.
Distrustful of paper currency, Jackson also caused nationwide financial panic when he shut down the National Bank, Alexander Hamilton's brainchild. Making matters worse, when land speculators demanded gold and silver as payment, buyers rushed state banks to exchange paper notes for precious metals. The Panic of 1837, in many respects, made the Great Depression pale in comparison.  
Who better to replace Jackson than the iconic Tubman, a symbol of self-sacrifice, persistence, and freedom. She rightfully earned the nickname "Moses," as she led around 300 slaves to freedom through the Underground Railroad.
Tubman escaped to freedom in 1849 as a young black slave. Still, her personal freedom did not suffice her thirst for justice. She conducted 19 trips to Maryland, successfully transporting slaves to free territory.
Tubman also played an important role in supporting the Union during the Civil War. Accompanied by General David Hunter, Tubman also served as a Union spy, recruiting slaves from behind enemy lines to support the war effort. She also served as a nurse, working to cure dysentery and other ailments that plagued troops. Her care contributed to saving countless lives, and "Servant of God" is appropriately etched into her tombstone.
Whereas Tubman freed slaves, Jackson profited from them.
Tubman, not Jackson, should be celebrated—not just on our currency, but in our national conscience. Tubman, not Jackson, risked her life and freedom to save countless others from torment.
Yet changing the $20 bill isn't enough to convey America's deepest value, compassion over hate, but at least it's a step in the right direction.
Editors' Note: Shani Breiman '18 wrote this article for an assignment in United States History, which is also taught by Gator advisor David Cutler '02.
Leave a Comment