Op-Ed: Why Didn't Marvel Promote 'Shang-Chi?'
The film is a big step for Asian representation at Disney. Is the company still refusing to promote POC characters, even in 2021? 
Last week, I took advantage of my day off to see the latest Marvel movie. As I watched it, I realized that for the first time I could remember, I was watching a big-screen movie that I had truly seen no promotion for whatsoever. I asked myself, why hadn't I seen a single advertisement for this movie before the day I watched it?
Shang-Chi and the Legend of the Ten Rings is the latest installment in Marvel's Phase Four and their second theatrical release since the start of the COVID-19 pandemic. It has been a massive hit, both critically and financially, currently sitting at a score of 92% on Rotten Tomatoes and a worldwide box office total north of 320 million dollars.
Despite this, it seems that Shang-Chi was utterly un-advertised. Compare it to the widespread campaigns for just about every other Marvel and Disney film release in recent memory—even the companion post-pandemic release of Black Widow back in July.
The movie was Marvel's first film with an Asian director and starring an Asian cast, and the lack of marketing has fans feeling that Disney didn't believe a minority-led project would be as successful as their other productions.
"
Are massive film companies such as Disney still refusing to put their weight behind POC characters, even in 2021?"
Others claim different reasons for the lack of press circulation on behalf of Disney. As reported by Variety back in mid-August, Disney CEO Bob Chapek described Shang-Chi as "'an interesting experiment' for the company to test out the 45-day window" for their releases after easings of COVID-19 regulations.
However, many Marvel fans across social media have claimed that this is part of a history of Marvel only marketing their less culturally diverse showings, such as with the massive push on the first Marvel showing on Disney+ with WandaVision at the start of the year.
In a popular post on the video-sharing website TikTok, one user described Shang-Chi as "the least hyped Marvel movie," suggesting that it may have been "racially motivated." Many fans have also referenced the Twitter posts of Simu Liu, the star of Shang-Chi, as seemingly the only presence the movie had online before its release. Some credit him with being the only reason the film was even on their radar.
Ultimately, the film itself is almost secondary in discussions like this. It's one of the strongest movie releases of the Marvel franchise, but for all those who have talked of the movie being a break from formula, I would suggest that it's more of a near-flawless execution of that. 
But the question remains, are massive film companies such as Disney still refusing to put their weight behind non-white characters, even in 2021? 
Shang-Chi was perhaps Marvel's strongest showing in the past year and a big step for Asian representation in one of the largest cultural franchises in America. I'm disappointed that the company behind it was disinterested, at best, in getting it out there.
View Comments (1)
About the Contributor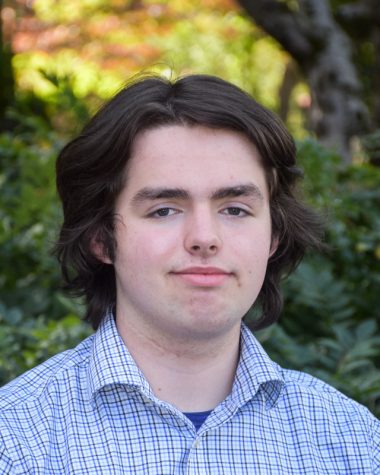 Charles McLaughlin, Senior Journalist
CJ has been at Brimmer since her freshman year and has been a member of the newsroom since the beginning of the 2019-20 school year. Outside of writing for The Gator, she is a huge film buff and a member of the Robotics Team as a designer and builder.