Gator Founder Lauds 1,500 Posts
AJ Naddaff '15

With yesterday's upload of Before Break, School Gears Up for Exploration Week, the newsroom hit its 1,500th post since launching in 2014.

"I can't believe how far The Gator has come in just eight years," Adviser David Cutler said. "This is a big milestone, and I am proud of all writers—past and present."

Thus far, this year has been the most productive in the newsroom's history.

Co-Editor-in-Chief Edan Zinn '23 is happy with The Gator's achievements.

"We've pushed through COVID's challenges, with the current editorial board overseeing over 250 stories this academic year alone, and over 480 since I first became an editor at the height of the pandemic," Zinn said. "I am so proud of what we've accomplished and the memories we've made in the newsroom."

Gator reporter Alina Fischer '16 covered The Gator's launch, for which Dean of Students Paul Murray said, "If an online news site will help connect our already-close community—it's nothing but a good idea." Then-Upper School Head Joe Iuliano, who now serves as the Associate Head of School for Academic Affairs, said, "It needs to be taken seriously, and I hope The Gator has some teeth to it."

For another story in 2014, AJ Naddaff '15, The Gator's first Editor-in-Chief, interviewed Head of School Judith Guild about the publication and the year ahead.

"I think that student voice here has always been a cornerstone of a Brimmer and May experience," Guild said for the article. "You see it on the judicial board. You see it in the way kids can choose the trips they want to go on. They have input there. You see it on so many levels. I love the fact that we empower students to have a voice. Now, this publication is going to really explode that voice."

Naddaff, now an award-winning journalist whose work has appeared in the Associated Press, The Washington Post, The Intercept, and Columbia Journalism Review, among other outlets, credits the start of his journalism career with The Gator.
Leave a Comment
About the Contributor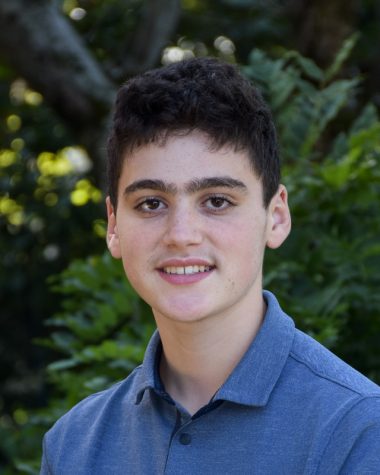 Zakkai Mares-Van Praag, Journalist
Zakkai has been at Brimmer since 2016 and is a senior this year. Last summer, he worked on housing assistance at Revere City Hall. He is currently a cross country captain and enjoys acting and singing.