Marlie Kass '23 to Direct Original Play
'Troupe of Tropes' explores a young actor's journey to producing a play.
An accomplished playwright and actress, Marlie Kass '23 is currently working on her second student-directed show, Troupe of Tropes, about a young actor named Alessandra who gathers a group of performers for her play.
Alessandra's life is falling apart, and she is told she has one chance to put on a showstopper. Her entire career rides on her abilities, although she has failed in all her prior experiences. The play asks, "does Alessandra have what it takes to create a masterpiece, or will she lose everything?"

Kass has been involved with many aspects of theatre at School, from acting in plays like Trap to directing the first virtual student-directed play, In the Tank.
Kass started writing the play while in quarantine in spring 2020. That summer, she premiered a ten-minute version on Zoom for Stagedoor Manor's Dramafest. This year, for the first on-campus student-directed show since the pandemic began, Troupe of Tropes premieres on May 13.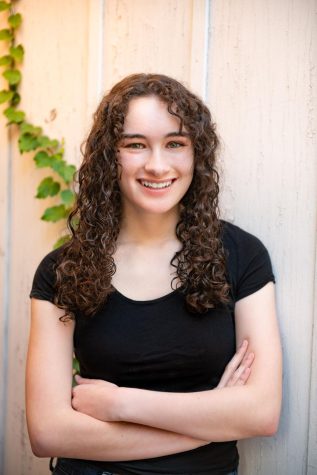 "I want [the play] to make people laugh, I want it to make people happy, and to be back at the theater again," Kass said. "I think it's going to be a grand time. I know the people I'm working with are incredible, and I'm sincerely hoping it will work out!"
Kass said she wants to pursue playwriting in the future.
"I love playwriting so much," Kass said. "Theatre, of course, is my love, and I discovered playwriting as the way to kind of be actively involved in continuing this art and shaping this art for a modern world."
According to Kass, many different efforts go into student directing a play. She works with scheduling, logistics, rehearsal spaces, props, sets, costumes, design, and actor coordination. Working on how to bring the characters to life is one of her prime focuses.
"I love acting, but acting for me is taking on someone else's words and ideas," Kass said. "With playwriting, you can tell the stories that you want to tell, as well as create those ideas for others."
Ady Jaeckel '25, who will play Alessandra, and Giulia Laurenza '25, who will play Emilia, are participating in their first-ever student-directed play. They are excited to perform and urge students to come to enjoy the comedic experience.
"Marlie is a wonderful director, and she's put a lot of work into this play. So are we. We're putting a lot of work into it," Laurenza said.
Jaeckel also explained that it's less stressful for them to participate in a student-directed play versus a teacher-directed play because there's more student input in the production process.
"It's easier to make suggestions," Jaeckel said.
"I was scared that there was gonna be a lack of guidance, but I feel like Marlie really knows what she's doing, as a director, as a playwright, and everything she is," Laurenza said.
Editors' note: Troupe of Tropes premieres on May 13 at 7:00 p.m., free of cost.
Leave a Comment
About the Contributor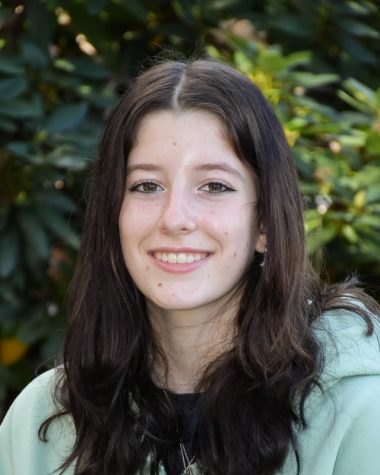 Amelia Bowman, Editor-in-Chief
Amelia has been at Brimmer since 2020 and this is her second year with The Gator. She enjoys writing op-eds, current events, and reviews. She enjoys reading, watching horror movies, and rock climbing.