V. 1 Basketball Stuns With 8-4 Record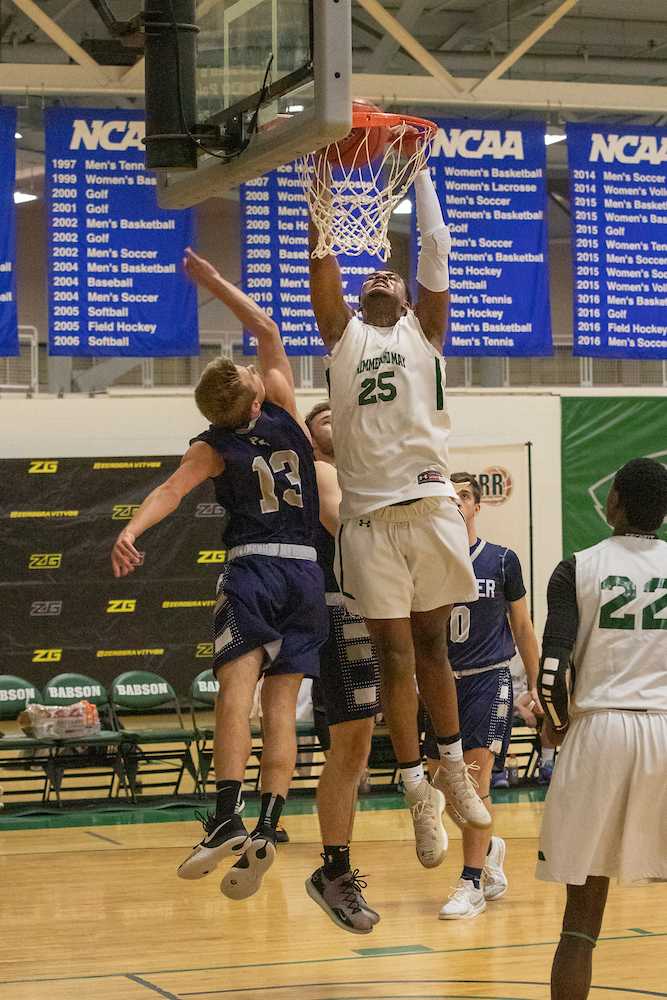 The Varsity 1 basketball team is continuing its strong performance, with an 8-4 record.
Despite a recent loss to Worcester Academy, the relatively young team has one of the best records in recent years.
Many of the players attribute this year's success to the team's chemistry.
"Regardless of the fact that many of the players are new, they work well together," said Gianni Thompson '2.
"The team's environment is positive, which has been a major key to the team's success," Kyrell Luc '21 said.
Head Coach Tom Nelson attributed his team's success to "positive energy."
"It's been fantastic, better then I thought," Nelson said. "Playing so many newcomers and young guys, you would not expect we would be as competitive as we are."
To accommodate the new, young players, Nelson said he has altered his coaching style.
"I've had to be more patient at times, and understand because there's going to be more mistakes that will be made," Nelson said.
Overall, Nelson feels that the team has "injected enthusiasm into the School community."
Their next game is today at 5:30 in the Thompson Gymnasium against Milton Academy.
Leave a Comment