Newsroom Earns Back-to-Back 'First Class' Ranking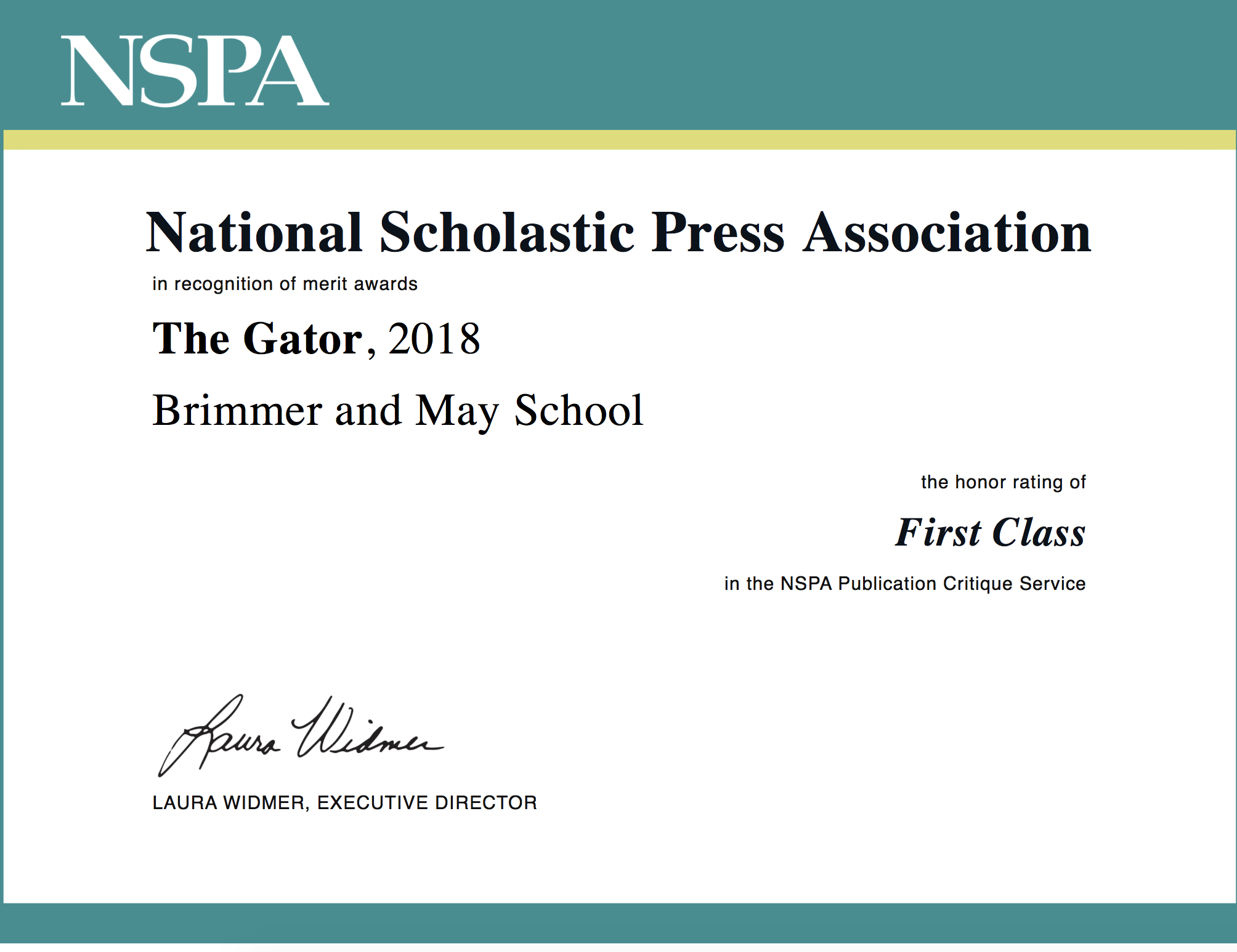 For the second straight year, The Gator earned a "First Class" ranking from the National Scholastic Press Association (NSPA), one of the nation's most prestigious—one of the most prestigious award bodies in high school journalism.
The newsroom also scored 10-points higher than last year's NSPA critique, inching the publication closer to "All American" status, the highest possible designation. For that to happen, next year, The Gator must earn around 50 additional points to its 413 score, which is out of 500 total points.
Varying weight is given to six different categories: coverage and content, interactivity and community, breaking news, design and navigation, interactive media and frequency, and site design.
"I'm so proud of all that the students have achieved this year, and the publication's growth, even from last year's stellar performance, is reaffirmed by this critique," Gator adviser David Cutler said.
The Gator earned high praise for the quality of its writing and news coverage, even as the judge encouraged the newsroom to take on more "meaty" topics. The critique also pointed out how the publication could do a better job with captioning, sports coverage, and in-depth features. NSPA also encouraged shorter news stories, while doing more to employ graphics to convey information.
"The critique was extremely fair and very helpful," said incoming Co-Editor-in-Chief Caroline Champa '20. "I look forward to taking an even closer look at the suggestions, and how we can score even higher."
View Comments (1)