V. Tennis Wins Back-to-Back League Titles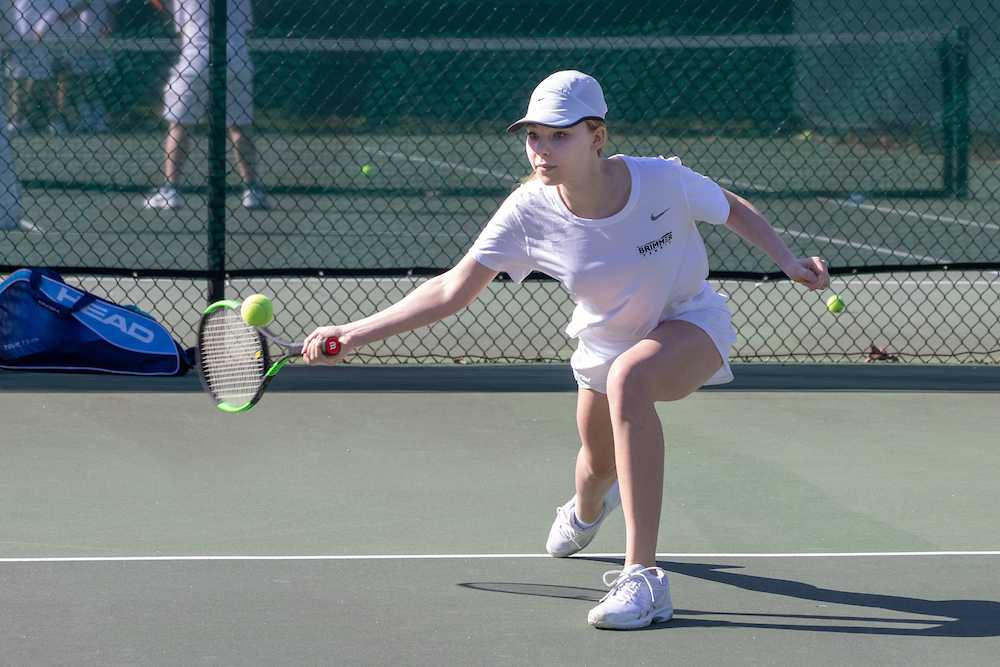 Varsity girls tennis secured back-to-back league Independent Girls Conference titles last week, also finishing the season undefeated for a second consecutive year.
"I could not be prouder of the girls varsity tennis team," said Head Coach Jen Miller. "This team worked extraordinarily hard to improve their tennis games, both physically and mentally. They are a fun and fierce group, and I've been so fortunate to coach them these past two years."
During Wednesday's spring sports assembly, Miller highlighted how every player contributed to the team's success, including five middle-schoolers who stepped up to play on the varsity level.
Elizabeth Ellervik '23, who was played the challenging alternate #3 singles, echoed Miller.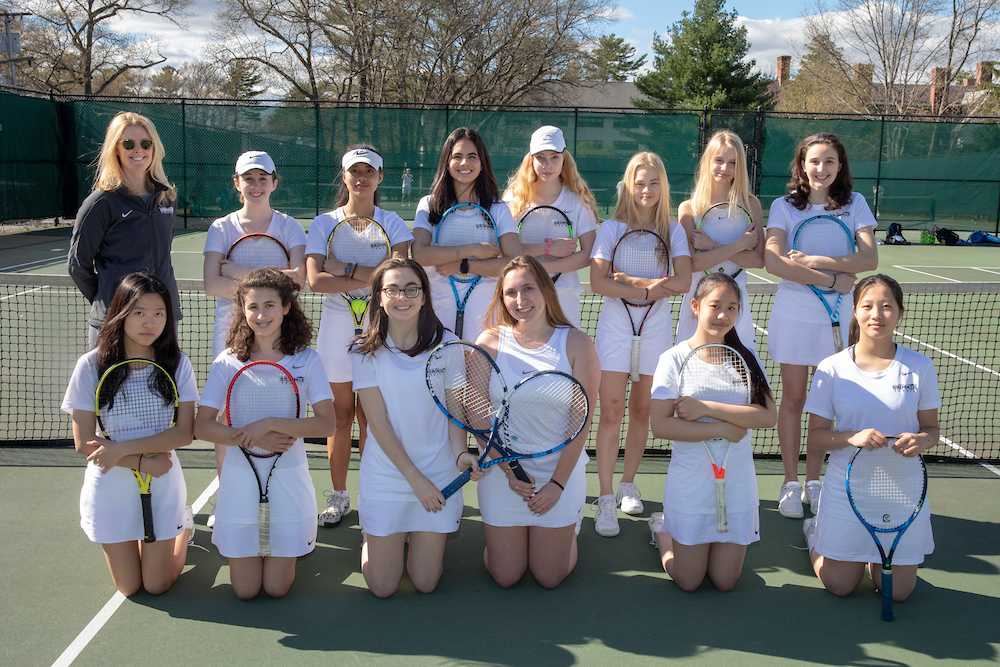 "I thought the season went really well," Ellervik said. "I met a lot of new people on the team, enjoyed cheering my teammates on, and having great team spirit. Coach was super supportive and I loved winning back-to-back league champs."
Additionally, three players won all league recognition: Co-Captain Donna Colombo '19, Marianne Alagos '21, and Co-Captain Caroline Champa '20.
"I'm incredibly proud of this team," Champa said. "Although we sometimes started out slowly in matches, we consistently worked our way back and never gave up.
The highlight of the season came in matches against Boston Trinity Academy. Despite facing strong opposition, Brimmer persevered to win both matches, 3-2.
Leave a Comment
About the Contributor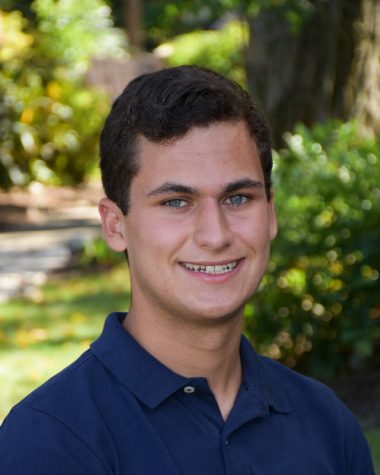 Miles Munkacy, Executive Editor
Miles has focused his efforts on interviews and political op-eds. He also takes pride in his editing role, helping to form the scripts for GNN and helping younger writers develop their journalistic talents. Outside of the newsroom, Miles is the head of Brimmer's Student Tour Guide and Peer Tutoring programs, as well as a three-sport captain. When he's not at Middlesex Road, Miles watches The Office on repeat while snacking on the Welch's Fruit Snacks he loves so dearly.