New Sport Spotlight: Varsity Volleyball
As the fall athletic season begins, 25 students are taking the court as part of the School's first indoor volleyball team.
"Volleyball has been going well so far," Head Coach Jamie Lin said. "Because this is the first time we've had the program, it's definitely going to be more of a learning and building season. But the girls are showing up to each practice with more and more enthusiasm, which is awesome."
Lin's sentiment is shared by her players.
"Volleyball has been really good so far," Volleyball player Alison Rimas '23 said. "The team is really nice, and there are a lot of new students who have chosen to play."
"Volleyball is really good, and we're all working really hard," Bayaan-Ali Jones '26 said.
While Volleyball is a new offering, Lin has been working to offer the sport here for some time.
"Since I was hired here, I've been saying that I wished we had a volleyball team because I would love to coach it," Lin said. "When our new Athletic Director Brett Kelley came in for his first interview, it came up again in one of our conversations. Once he was hired, he was quick to move forward with figuring out how we would bring the program to fruition, and he did an amazing job at making it happen in a short amount of time."
Even with just three weeks of volleyball under their belt, the team is excited about its progress.
"Everything has been going really well, and the people on the team have all been improving day by day," Jones said.
As the season progresses, Lin wants the team to fully embrace the process of learning a new sport.
"I hope that they learn a ton, bond as a group, and have fun," Lin said. "I would love to see this program grow each year and I hope that the girls enjoy it so much this year that they come back next year, ready to learn even more."
"It has been great to meet new people so far," Rimas said. "It will be fun to see how everyone is and how we can play better together as the season goes on."
While Volleyball does not have any official games scheduled, the team expects to have its first games in mid-October.
Leave a Comment
About the Writer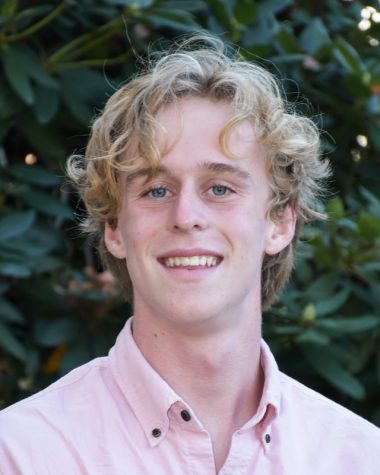 Brian Gamble, Managing Editor
Brian enjoys playing lacrosse, running, and hanging out with his friends. He is excited about joining the newsroom and writing exciting stories.