Review: 'My Policeman' Surprises and Delights Audiences
My Policeman is a movie directed by Michael Grandage that came out in 2022. It is about a man named Tom Burgess, played by Harry Styles, who falls in love with a school teacher, Marion Taylor (Emma Corin), but soon starts a very passionate same-sex affair with Patrick Hazelwood (David Dawson).
The movie takes place in London during the 1950's, when being homosexual was illegal. Tom and Patrick try to stay in secret, but at the same time, Tom attempts to keep his relationship with Marion.
These actors did a great and amazing job of portraying how people acted in the 1950's. They really got into their characters, to a point where I forget that they were actual people and not just their roles.
Especially for Styles because I have read that a lot of people were not impressed by his performance in Don't Worry Darling, but I'd say it is safe to say that this performance will impress his fans.
This movie focuses a lot on smaller details, like eye movements and contact, hand touches, and the little things people appreciate in relationships. There are also moments when the movie transitions between the present and the past.
The past being when they were in London and Tom and Patrick were having their secret relationship.
The present being Tom and Marion living on the sea, with someone special coming to live with them. I think these transitions are a great way of showing how people age, but still remember their youngerr days and the parts of them that remained the same through all of the years.
I think the music is used in a great way to represent the beautiful moments, but also the moments of sadness and trouble.
When something happy was happening, there was more uplifting music, whereas in the sadder scenes, the music was quieter and much "darker". The music helps to lift the mood of the watcher in the good moments, and to help them understand the pain of the characters during the bad moments.
Overall, this movie was wonderful. The actors and actresses did amazing playing their roles and truly embraced their characters.
They made the audience feel something while watching, whether that be sadness, joy, wonder, or love. I highly suggest watching this movie because the story was so beautiful, and it deserves to be seen by everyone.
Leave a Comment
About the Contributor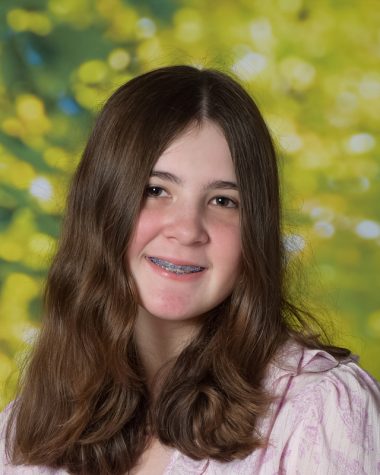 Mckinlee DePaola, Photojournalist
Mckinlee joined The Gator in 2023. She has been at Brimmer since 7th grade and loves it. She also loves photography, reading, listening to music, and horseback riding.