End of National COVID-19 Emergency
President Joe Biden signed a bipartisan congressional resolution last week to end the "national emergency" for COVID-19. Today, the Healey–Driscoll Administration announced that the local emergency will end May 11, over three years since the outbreak.

Here, the School will continue to operate as it has this academic year.
"I don't think it's going to impact us very much here at Brimmer because we've been working under regular circumstances," Upper School Head Joshua Neudel said. "The only thing that would impact us is if the CDC changes its guidelines, but we will be running our regular program this year. People have learned how to keep themselves safe. Some may choose to wear masks, others may not."
School Nurse Beth Escobar echoed Neudel's sentiments.
"This is not ideal for many people in need of services to live their lives," Escobar said. "I do understand that these declarations have to expire at some point, but I was hoping it would be a more gradual 'weaning' of these services instead of a firm deadline."
Still, the end of the national emergency will not impact the School's operations, Neudel and Escobar said.
"Brimmer will continue to support our faculty, staff, students and their families as best we can," Escobar said.  "At this point, I don't think anything will change next academic year. Of course, if there's an uptick in COVID cases, well have to reassess our health and safety guidelines."
If there are changes in CDC guidelines, according to Neudel, the School will follow suit.
Students should be aware of their own bodies and symptoms, Escobar said.
"COVID is alive and well out there, but many people don't believe that to be true," Escobar said. "I will have COVID tests available at school, if needed. We can help with medical providers as well."
Leave a Comment
About the Writer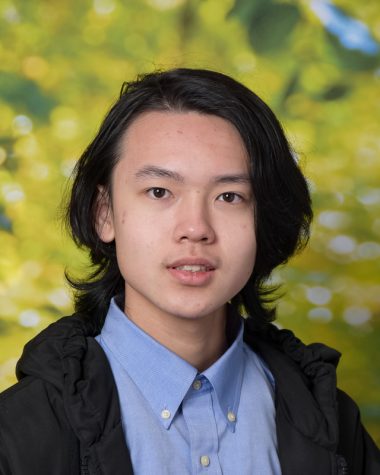 James Yu, Journalist
James came to Brimmer in 2022 and joined The Gator in 2023. He has a great interest in current international affairs, politics, and economics. In his free time, he is passionate about translation, debate, video game theory, and role-playing.