'Three Musketeers' to Deliver Swashbuckling Fights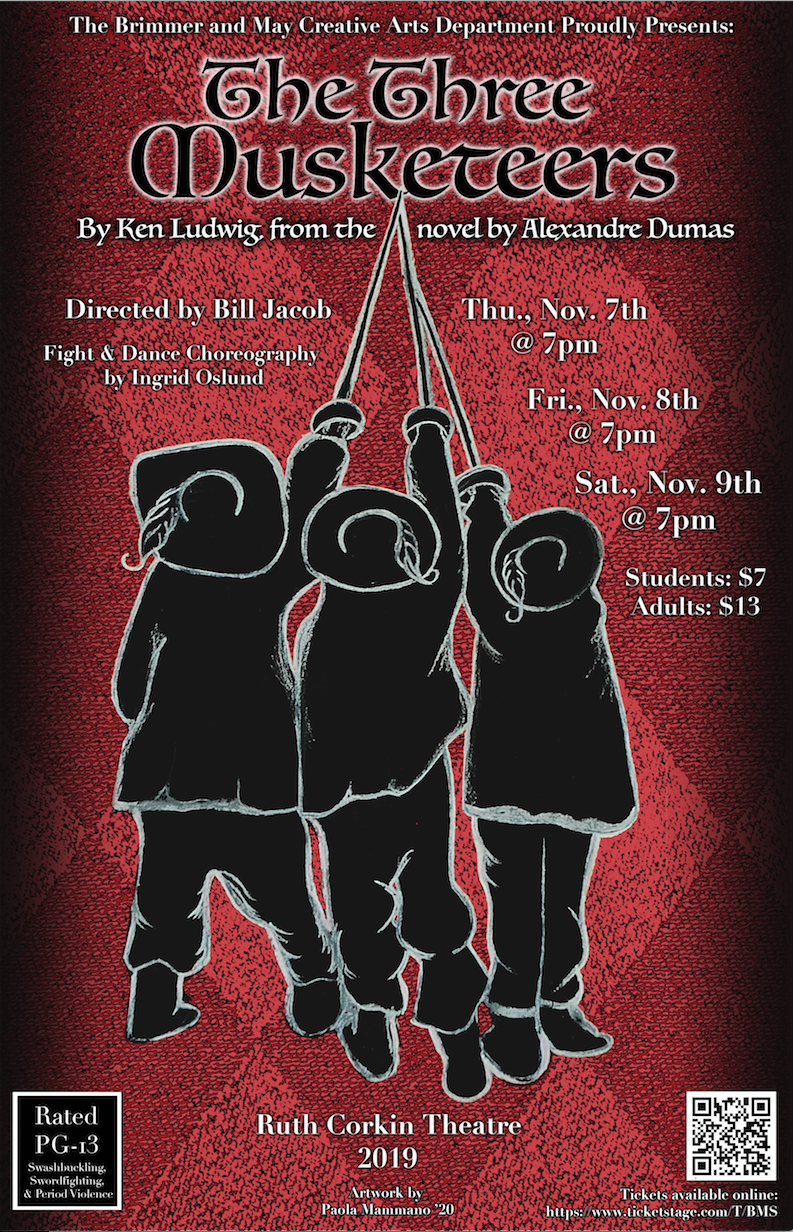 Promising to deliver the most action-packed, swashbuckling sword fights in School history, the Upper School fall play, The Three Musketeers, debuts tomorrow at 7:00 p.m. with another added surprise.
According to Director Bill Jacob, the precise number of female characters auditioned for the required number of male roles, while the precise number of male characters auditioned for female roles.
Director Bill Jacob

We reversed the roles typically played by male and female actors. We have always cast plays with a gender blind approach. We have to, since we always have more young women than men sign up. But that has usually meant casting women in men's roles, with occasional moments of men in drag. This year, I wanted to see what it would be like to completely switch places. I'm one of the few who liked the female Ghostbusters, and I always liked sci-fi books about multiple universes.

What we're presenting is an alternate universe where women wield the power. It's seventeenth century France with Queen Louis and King Anne. Cardinal Richelieu is a woman, and so are all the musketeers. It meant looking at gender constructs as a cast and considering a range of physical and emotional approaches to characterization that  we don't usually delve into. And it's been a lot of fun.
Written by Ken Ludwig and based on Alexandre Dumas's most popular work, the play is set in France in 1625, and follows D'Artagnan, played by Samantha Estrada '20, as the character searches for adventure amidst treachery and royal intrigue.
Since mid-September, the cast and crew have been hard at work after school and on weekends, with tech-week consuming even more time. According to Elias Kazin '20, who plays Milord, one of D'Artagnan's enemies, the effort has been worth it.
"There is a lot of action," said Elias Kazin. "This is the most sword-fighting we've had in one show, and there are a lot of funny moments."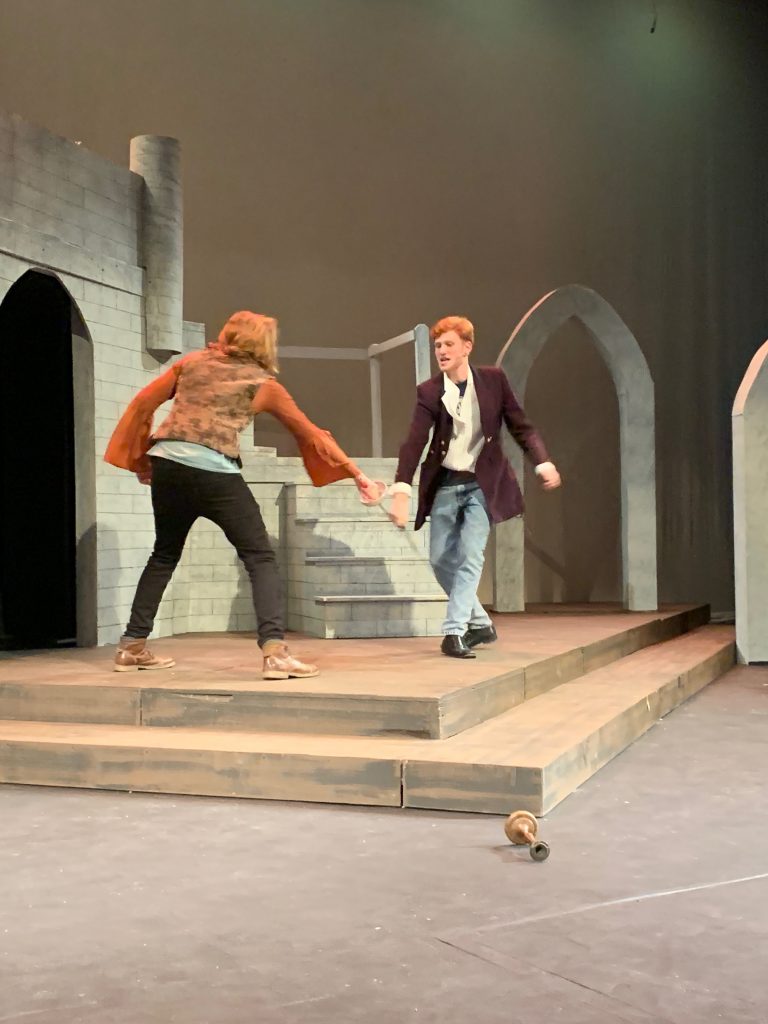 To get a look into the play this year, The Gator spoke with one of the stage managers, Marlo Frank '22, and Zakkai Mares-Van Praag '22, who is playing the role of the King of France (who in Dumas's book is a Queen).
"The production has a lot of great sword fights, which we've been working on since September, so come see it," Frank said.
"We have a really strong cast this year, and we are really giving it our all to make this show great," added Mares-Van Praag.
Play choreographer Ingrid Oslund, who has worked on several previous Upper School productions, introduced actors to a range of fight choreography—from sword fights and duels, to hand-to-hand combat.
"It was definitely a challenge, but one thing I love about working at Brimmer is that students always rise to the occasion," Oslund said. "I was really excited about not only making the violence look realistic, but also learning how to tell a story."
Tickets can be purchased online at www.ticketstage.com/BMS or at the door 30 minutes before the show.
Leave a Comment
About the Contributor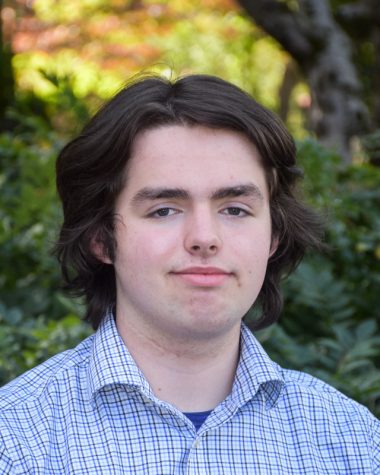 Charles McLaughlin, Senior Journalist
CJ has been at Brimmer since her freshman year and has been a member of the newsroom since the beginning of the 2019-20 school year. Outside of writing for The Gator, she is a huge film buff and a member of the Robotics Team as a designer and builder.