New Academic Support Location a Hit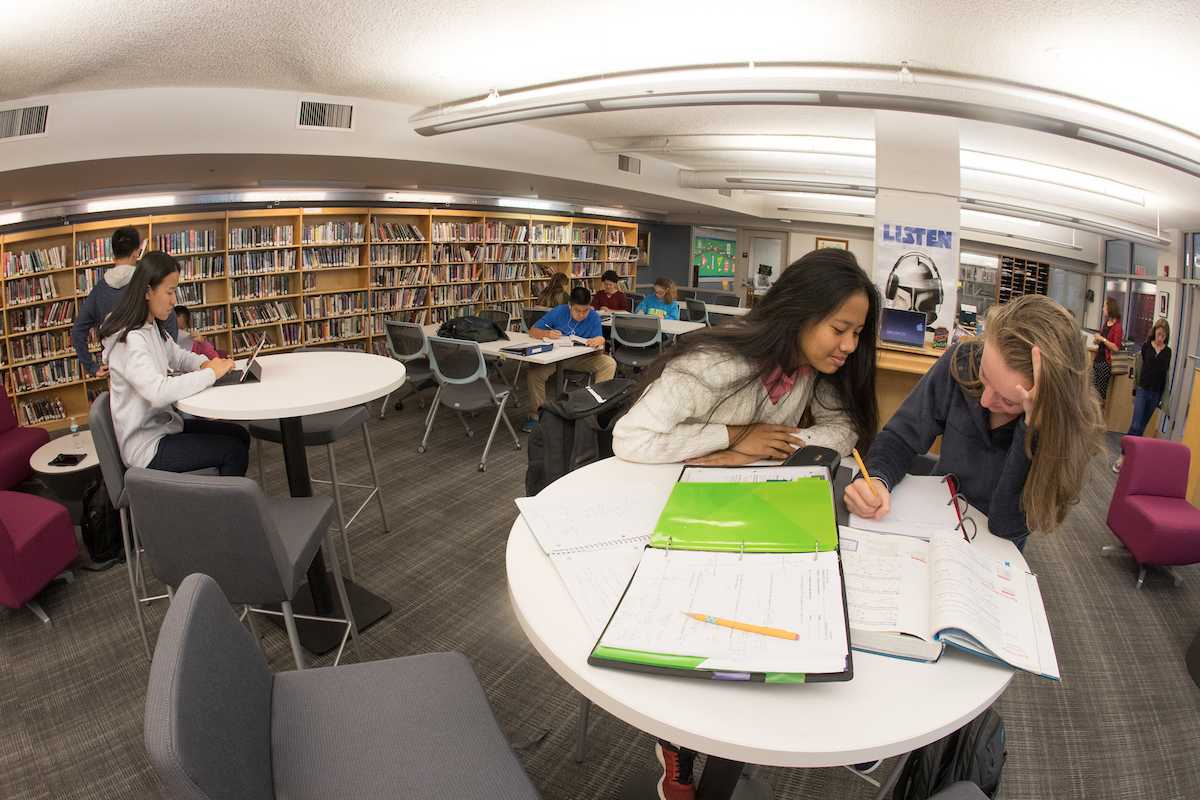 This fall the School unveiled a centralized location for students to receive academic support, and it's getting positive reviews from just about everyone
In the past, Upper School academic support services occurred in different locations around campus, causing confusion. To address this concern, the Math Lab and the Writing Center are now centrally located in the new learning commons.
Just over two months into the school year, Head Librarian Megan Dolan, who oversees use of the new space, is noticing positive changes.
"Last year, when the Writing Center was stationed in the corner room of the library, and when the Math Lab was set up in different locations around campus, it was understandably confusing for students," said Dolan. "It was also intimidating for some to enter a small space to seek help from someone they don't know as well. Now that support is out in the open, students seem to be more open to the idea of receiving extra help when they feel the need for it. "
The Math Lab noticed increased student traffic last year, under the direction of Pia Ferracin, a new part-time tutor, who previously taught at Essex Agricultural and Technical High School in Hathorne, Mass.
For her part, Cara Rittner '19 finds the new location convenient.
"Not only it is easier to find the Math Lab, but there is something about the new space that makes it much more welcoming and inviting," she said, also noting that students seeking extra help should certainly take advantage.
Henry Wang '21 says that he makes effective use of the Writing Center to "get some general advice on my writing, especially how to improve structure and analysis."
Matt Vaughan, who oversees the Writing Center, says that improved visibility has greatly increased student use of the service. "I give it a big thumbs up," he said.
In addition to the learning commons, a new middle school learning center is now located where the former college counseling offices were last year. The space is staffed by teachers, and students receive assistance in math, writing, and organization during study halls and after school.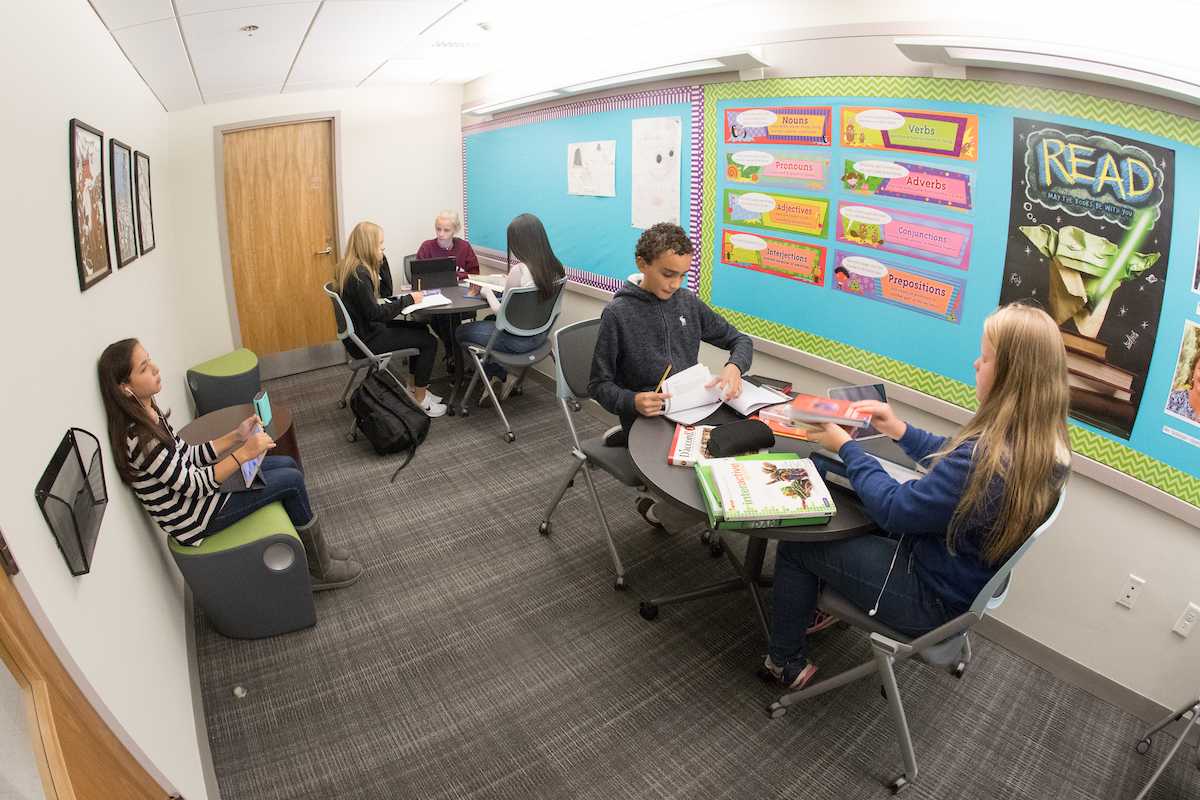 "It is very useful and comforting knowing that its always going to be there if your struggling," says Kelly Rimas '22.
"It's always there if we need it," says Zach Ginsberg '22, noting that the Center offers him an added sense of security.
In thinking about designing the space, Middle School Head Carl Valley coordinated his efforts with Dolan and Head of School Judith Guild.
"We all that thought that we needed a place where students could go and receive extra help," Valley said. "Often, that student doesn't necessarily need a tutor, but just some extra support when hitting a plateau or difficulty in the learning. We want to go the extra-mile, and we are excited about being able to do so in some great new space."
In the spring, Head of School Judith Guild told The Gator that instead of a "classic library," the School wanted to "expand it's purpose to meet the needs of today's learner."