Students Split Over New Midterm Policy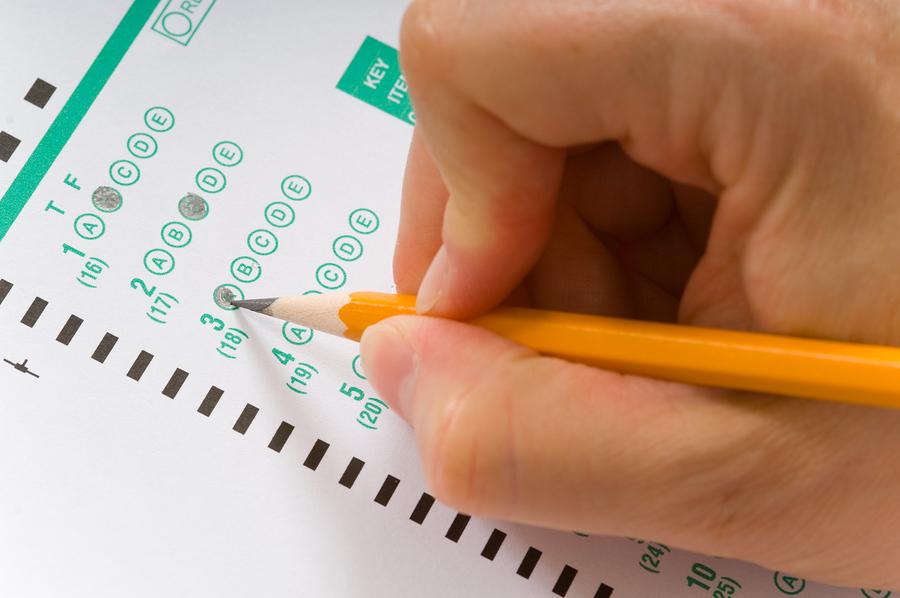 The administration has doubled-down on its decision  to move away from traditional midterms, which included a review week leading into a week of exams before the holiday break, leading to mixed reactions from students.   
After  losing class time to holidays and special schedules, Upper School Head Joshua Neudel introduced the change late last fall, which gives teachers the option of assigning a project or exam.
In an email to parents last November, Neudel outlined four chief reasons for the new policy.  
To gain one week of class time from not maintaining the traditional exam-only week preceded by up to one week dedicated solely to review.

 

To allow teachers to use the most relevant assessments for each of their classes.

 

To allow more time for classes that are planning end of semester projects and to spread assessments over a two-week period.

 

To allow for a better alignment between best practices and the learning goals for each class.

 
Additionally, Neudel said that this semester the administration has worked hard to reduce student stress. Along these lines, teachers were given assessment information at the start of the semester, and athletics were taken into account to give additional time to prepare for tests.  
"The two varsity games that were scheduled were done for the beginning of the week and were home games," Neudel said.  
According to Neudel, tests were assigned for this week so that students would not need to study during break. Tests were also only scheduled during a 70-minute block, except in a few instances to reduce the number of assessments in a given day. No assessments will take place the first week back from break.
Projects and exhibitions will occur the week of Jan. 8.
Neudel also tabulated some statistics, which show that depending on language courses, on average, 9th and 10th graders have two or three tests. Depending on individaul schedules, 11th graders have three-to-five tests and seniors have one-to-four tests.  
"This makes it a lighter week than some other weeks during the semester that had tests," Neudel said. 
However, Senior Class Representative Katie Durocher isn't happy with the change and plans to address several concerns with the administration. After students expressed confusion and added stress over the change last year, Durocher said, the administration should have reversed direction. 
"There has been overwhelming negative feedback from my constituents," Durocher said. "The new schedule doesn't alleviate any of the stress it's intended to, but instead makes students go through a regular week of classes in addition to having midterm assessments." 
Kaitlyn Anderson '20 feels similarly. "We don't get the benefits of an actual midterm week. We still have to go to all our classes and sports practice after, but if we had a midterm week we would get to go home right after an exam and relax," she said.  
Josh Poreseky '19 also doesn't like having classes during midterm week.  "There is too much going on. Some teachers are still assigning work and covering new stuff, while we are trying to prepare for big tests in other subjects. It's confusing and stressful," he said.  
Sarah Ulfelder '19 echoed Poreseky, noting that while studying for exams she also has homework in some courses. "Teachers are still moving ahead with new content, even as we are having exams," she said. "This adds to my stress, especially as I am preparing for exams that can count for up to 20% of my overall grade." 
Neudel has requested that teachers to go light on homework this week. Moreover, the Student Family Handbook outlines policies and expectations for how midterms should occur this semester.  
To help ensure that assessments are spread evenly over time and that students do not need to study for tests over December break, all classes will be assigned a specific day to give a test in class, and tests must be completed before break. Any projects assigned will be due during the last week of the semester with no assessments allowed during the week that School resumes after break. – Student Family Handbook
But Upper School Senate President Stone McLaren '18 said that the new system doesn't give sufficient time for exams.  
"Even with a 70-minute block, that's not enough time to take an exam that two years ago students had two hours to take—more if they had extra time," McLaren said. "Now, it's also a lot of work and stress for students who need to find extra time." 
McLaren says that while it's too late to make any changes this year, he would like to survey students about how they feel about midterms moving forward. 
Other students prefer the new midterm system.  
"With the traditional midterm week, I had to study for a huge exam for every course I took, while now I have a mix of tests and projects," said T.C. Ye '19. 
Matthew Ayres '18 said that the exams are shorter, which makes studying easier because they tend to cover less material. "This takes some stress off of my shoulders, while my improving my learning," he said.  
Underclassmen seem to be more in favor of the change, though they have not experienced a traditional midterm week.  
"Teachers are spreading out the tests evenly so we aren't stressing ourselves out for multiples tests on a given day," said Ana Forgit '21. "I like this system better, especially for that reason."  
Jacob Mejia Levy '21 also likes the new system.  "If this week were all tests, we wouldn't be able to work on our Chaucer exhibition, which is set to take place in January. We need this time to prepare," he said.  
Not everyone agrees.  
Claire Masterson '20 would rather take exams and not have to worry about classes. "By the end of the day, you're exhausted. It's stressful having a lot more classes during the week with exams," she said.   
English teacher Donald Reese says that the new system serves as a "pretty good solution" to the two weeks left of the semester upon return from winter break. 
"It gives teachers the option of an assessment or a project," Reese said. "If you have a test you can take it while it's still fresh in your mind, and if you have a project you have some more time to work on it."  
Associate Head of Academic Affairs Joe Iuliano said that it's possible that a standard assessment week could return. 
"Once you get to the third year you have enough of a track record to make a good assessment on what you're doing," Iuliano said. "We can see how it's working, and then it's a good time to reassess."     
 [polldaddy poll="9895302″]
Leave a Comment