Greenline Wins Gold at National Festival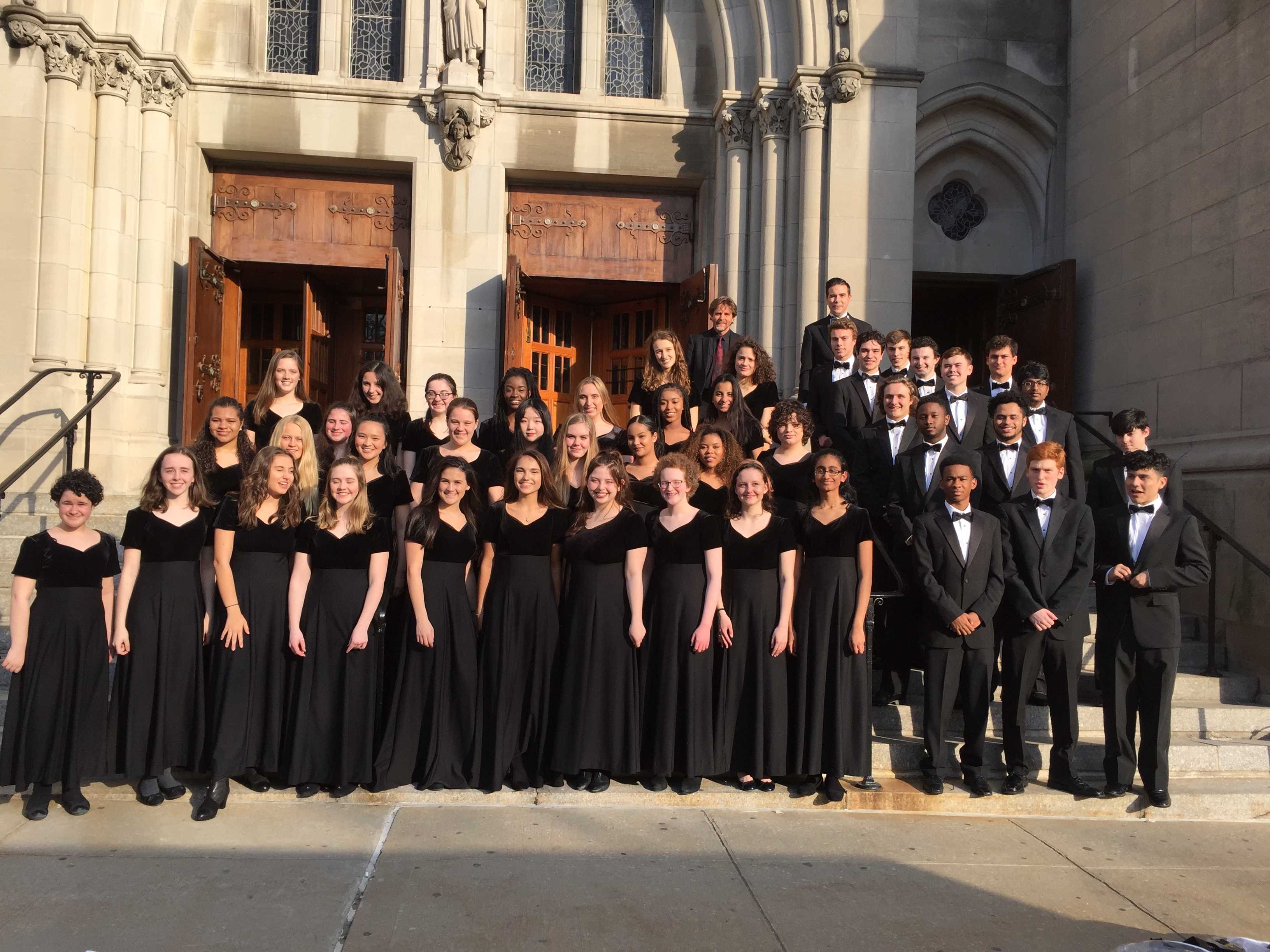 Greenline performed April 13 at the Heritage Festival in New York City, a national competition that attracts choirs from around North America, taking home home a gold ranking—the highest honor at the event—for the fourth consecutive year.
The Upper School choir earned a median score of 94 out of 100 from three nationally recognized adjudicators, the highest in School history.
Additionally, choir members Zoe Kaplan '21 and Sonya Ewing '20 earned individual recognition.
"I was incredibly proud of Greenline's performance," Choir Director Frank Van Atta said. "Within our division at the festival, we competed with schools that have double or triple the number of students of Brimmer. Despite that, the ensemble pulled together in the hours before our performance and sang beautifully to earn the highest score the School has ever received at the festival."
Kaplan received the Ovation Award, presented to one choir member at the festival who exemplifies excellence in not only singing, but also in modeling personal excellence.
"Winning the award made me feel incredible," Kaplan said. "I couldn't even believe that I was nominated. When I won I was shocked at first. It made me feel like I didn't just succeed as a choir member, but also as a person."
For her part, Ewing was also ecstatic to receive the Maestro Award, which recognizes vocal excellence.
"The adjudicator who gave us tips for our performance was very inspirational to me. She said that I told the story with my voice, and that I did not let the notes of the song get in the way of my solo," Ewing said. "Those words stuck with me, because being able to tell a story with music is very important."
Choir members expressed that the trip was a whirlwind three days, packed with rehearsals, performances, sightseeing, and going on a nighttime cruise. Students also walked the High Line, ate at Chelsea Market, and rode the subway.
On the final day of the trip, students attended a High Choral Mass at St. Thomas Church, ate lunch at Ellen's Stardust Diner, and experienced saw the Broadway musical, Once On This Island.
Leave a Comment