Composting Initiative Relaunched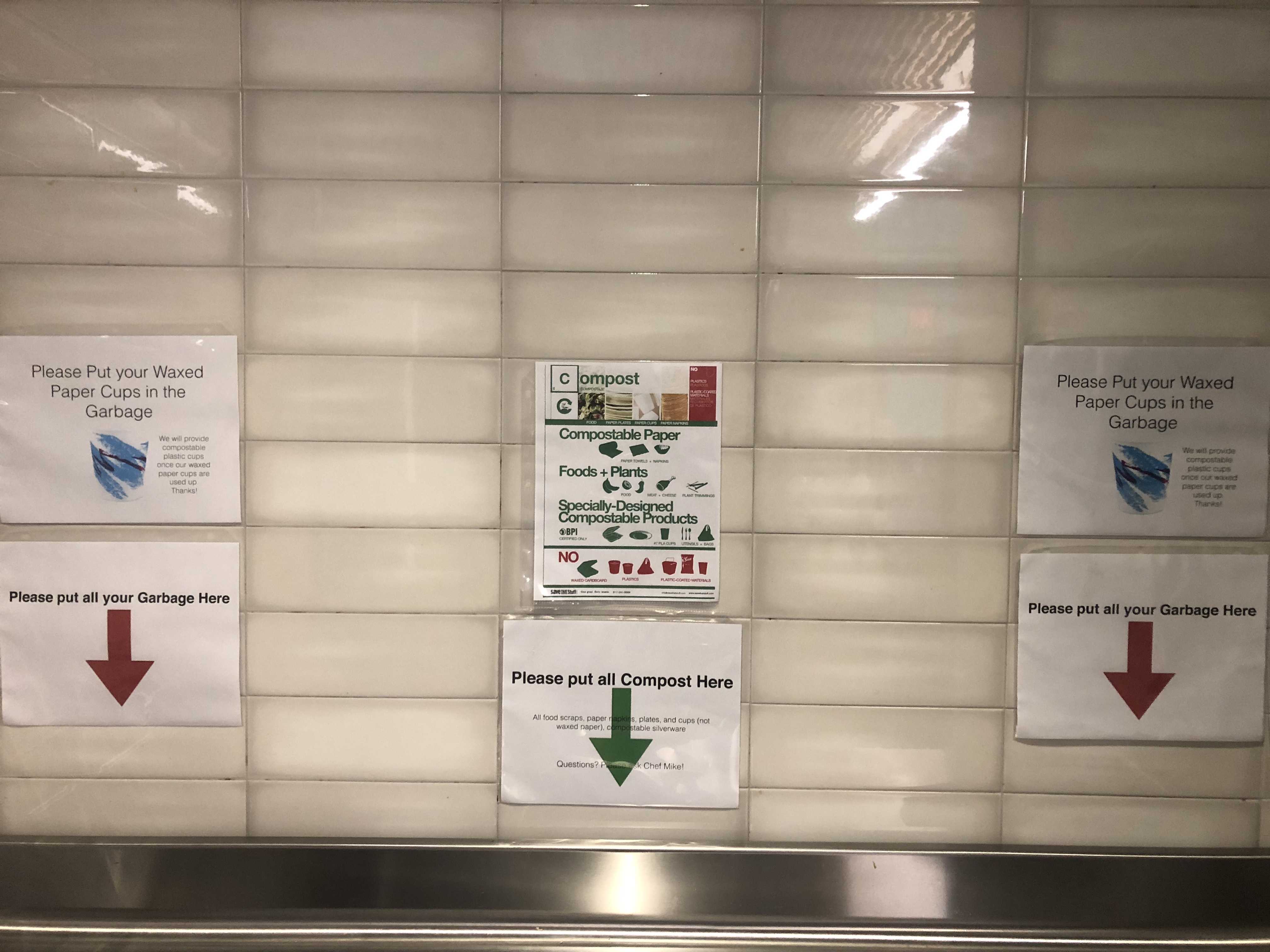 Last Tuesday, the first day back, Science Department Chair Cecelia Pan announced the resurgence of the School's composting program after a year hiatus.
Due to construction and the opening of last year's addition of the Hasting Center, the School was unable to compost during the 2017-2018 academic year.
To aid the relaunched initiative, the kitchen staff is in the process of eliminating wax paper cups, which can't be recycled, with greener alternatives. In addition, food scraps, napkins, and other paper goods are also compostable.
"Composting is incredibly important," said Pan, who is leading the revamped initiative. "It's definitely something simple that everyone should do at school and at home."
Nayely Peña '20 feels similarly.
"I think it's very good for the environment and I am very happy that our school is participating again," she said. 
For his part, Chris Harrison '19 said,  "I would rather throw my food in the compost than know that it is all going to waste."
Currently, the compost bin is located between two trash receptacles by the kitchen.
Leave a Comment