Students Enjoy New Outdoor Classroom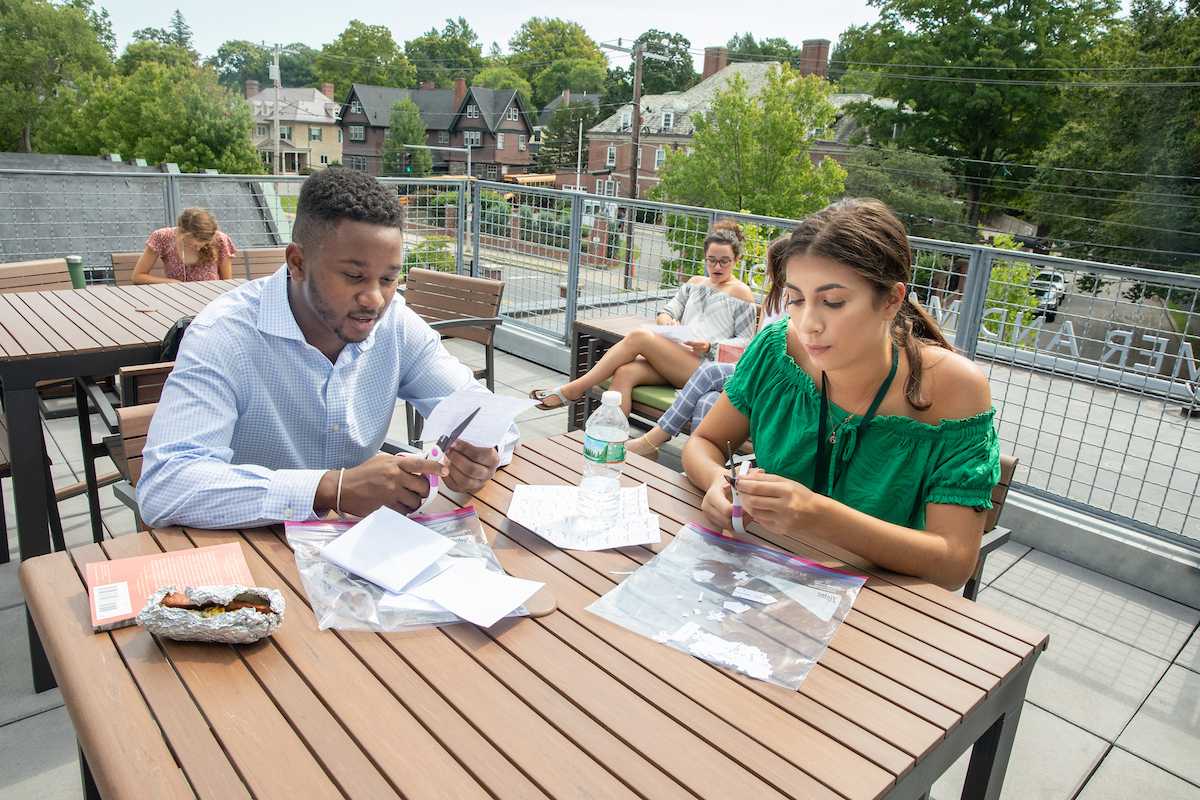 Over the summer, new furniture was purchased for the outdoor classroom, next to the Innovation Space, as well as for the patio, across from the Learning Commons. 
Upper School Head Joshua Neudel and Middle School Head Carl Rapisarda-Vallely, along with Director of Development Elizabeth Smith, selected the modern-looking seating and tables, as well as cushioned benches, in both locations.
"The goal of the furniture was to provide flexibility so that it could be used as both a comfortable space for students to do work, but also serve as a space that classes can use for outdoor learning," said Neudel. "Teachers will be able to take their classes to the outdoor space. We also see it being used for specific projects or class topics that may coincide with the use of an outdoor area."
Naila Silmi '19 is excited to use the new space.
"It is a really nice study area," she said. "It also frees up the Innovation Space, which can get crowded."
Anonymous donations made during last spring's Laboratory Auction went toward the update.
"We wanted furniture that looked sleek, was inviting, and that was comfortable," said Rapisarda-Vallely. "Our hope is that these spaces will be utilized as collaboration spaces for students working on projects as well as a space that teachers can bring their classes to when the weather permits."
Leave a Comment