Guild Announces Plans for New Gym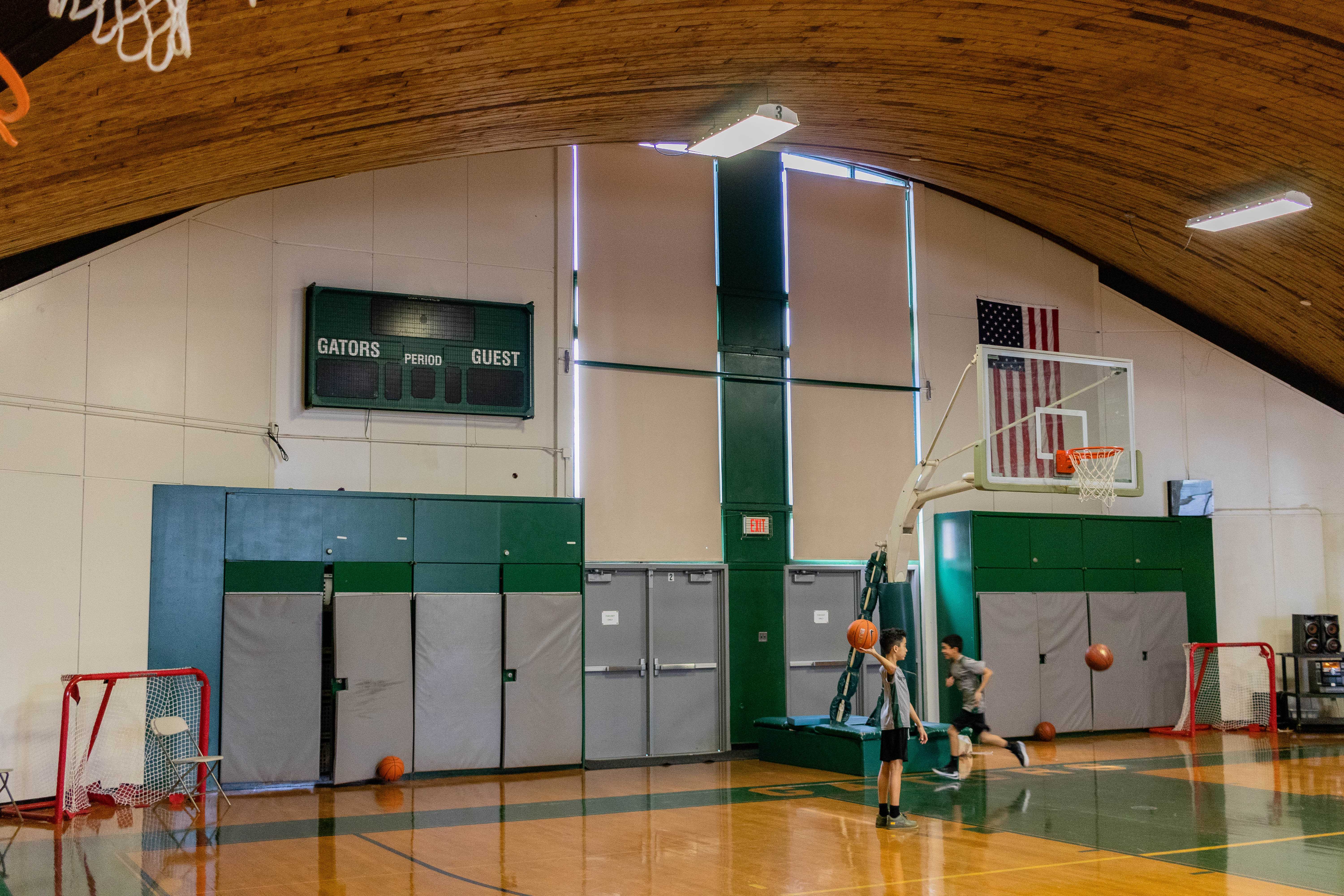 Head of School Judith Guild announced preliminary plans for a new gym during the Thursday, February 6 Parents Association breakfast, while also emphasizing the importance of student exercise throughout the day. 
According to Guild, in addition to tearing down the existing structure and building a larger gym, the new building will also feature glass window and flexible classrooms, which would help students make a quick transition from learning to being physically active. The structure would also include a two-story building with team waiting rooms.
In a separate interview, Guild said that ideally, she would like for a new gym to be fully functional right away. Still, she acknowledged that the date could be as far into the future as 2026.
"It is always exciting when a vision for change and improvement is on the horizon,"Guild said. "Just as the Hastings Center transformed the way we build community, greet guests, make college counseling up front and center, and provide room for STEAM curriculum, this new vision will also have a transformative impact. Brimmer students like to be active, cheer for each other, and live a positive, balanced, and healthy life. I envision this next phase of growth supporting that desire."
Plans for the gym are still not finalized, which the Board of Trustees will tackle this spring, Guild said. Moreover, funds need to be raised and the plans have not been set in stone. Even after the renovations are approved and the existing gym can be demolished, the School must finalize its blueprints with an architect and secure a construction company.
Along with the gym, Guild said that over the past few years, the School has been working to encourage students to make health a priority. As a part of this effort, over the last decade or so, the School has also modified its lunch menu to better accommodate healthier options.
Daniel Murray '23 said, "It really all started when we got a new food director. It has certainly evolved into a healthier state of nutrition."
With a new gym, community members would be more enticed to increase general physical fitness, according to Guild, who also likes the idea of students using some free time during the day to workout on a bike or treadmill.
When asked about this initiative, Guild said, "I believe that giving the students a chance to release their energy would be very beneficial." 
According to Guild, teachers have expressed concerns to her about inadequate opportunities for students to expend energy, which could help limit distractions during the day.
If plans for a new gym move forward, Guild would like students to do yoga or attend a spin class during study halls or free periods.