Education as a Human Right: Two Voices from Afghanistan
Students met Mahnaz Aliyar and Friba Rezayee, activists who are protesting the barriers to education that girls face in Afghanistan.
After exhibiting a 2018 documentary about the struggles for girls attending school in Afghanistan in class to his 10th-grade students, Modern World History teacher Ted Barker-Hook decided to try to discover what happened to the girl featured in the documentary.
Barker-Hook took a detour from the planned curriculum for the week to address the recent Kabul bombings that targeted school girls, killing at least 90 and wounding 147 as of May 10. A car bomb was detonated in the neighborhood of Dasht-e-Barchi, and two more bombs exploded when students rushed out in panic.
While no official responsibility has been claimed, many suspect that the Taliban is behind the tragedy, reminding the world of their harsh opinions when it comes to girls and education as the Biden administration recently announced that the United States will withdraw its troops deployed in Afghanistan by September 11, 2021.
Mahnaz Aliyar, who was a sophomore in high school when the 2018 video was filmed, is now a university freshman in Kabul Afghanistan. In the documentary, she is shown to be a hard worker and a dedicated student, ranking as the second top student in her grade while juggling her responsibilities at home.
On top of her studies, Aliyar is also a regular correspondent for Afghan Women Writers (AWW), an online platform for Afghan women to share their opinions, ideas, suggestions, and poetry in the form of essays, journalism, and digital media.
Awed and impressed by her dedication to her studies despite the challenges she faced, Barker-Hook was inspired to reach out to AWW, where he came into contact with Friba Rezayee, the director of the forum, who was able to connect him with Aliyar. Rezayee, a former Olympian athlete and women's rights advocate, founded the platform Women Leaders of Tomorrow (WLOT) to raise awareness and give a platform to Afghan women.
"
We want women and girls to be in charge of their destiny."
— Friba Rezayee, founder of Women Leaders of Tomorrow
The two women graciously agreed to talk with the School's students about being a woman student in Afghanistan via Zoom on Tuesday morning, with the entire sophomore year in attendance.
The two women answered questions about their experiences, life in Afghanistan for women, and girls' education in general, more specifically in Afghanistan, where girls are disproportionally uneducated.
Rezayee also answered questions sent by The Gator via email.
Q: What inspired you to start Afghan Women Writers (AWW)?
Friba Rezayee: What inspired me to direct the WLOT of AWW is the need for female leaders in Afghanistan. Afghan women are intelligent, smart, and capable of taking charge of their lives, but they are unheard of and are underrepresented. Our goal is to increase the number of women leaders in society and normalize women's leadership.
Q: What are your goals for AWW?
Rezayee: My goal is to provide educational opportunities to Afghan women and girls as much as possible, because we seek to close the gender gap to the greatest extent possible in Afghanistan by 2045 by helping Afghan girls and women gain world-class education at home and overseas, particularly in North America. Additionally, Women Leaders of Tomorrow will assist women graduates with finding jobs in the sectors traditionally considered to be a "man's job" in Afghanistan such as firefighters, the armed forces, the judicial system, architecture, and engineering, or the elected political system of Afghanistan. As well as bringing visibility to Afghan women's rights.
Q: In your opinion, what is the most important thing about education?
Rezayee: The most important thing is gaining freedom from ignorance. Education gives us the ability to gain knowledge independently and to be able to judge right from wrong. There is an old saying in the Afghan culture; "don't educate your women," which means that once a woman is educated, she is empowered, and she can no longer be controlled by the patriarchy. That is exactly what the WLOT wants. We want women and girls to be in charge of their destiny.
Q: What do you hope to convey to the Brimmer students when you speak with them?
Rezayee: I would like to convey to the Brimmer and May school that, first of all, thank you for shining light on such an important topic. It is very inspiring to see that your school is reaching out beyond its borders to care for another human fellow on the other side of the world. My message to you is that, be allies. Help us amplify our voices. Work with us to protect human women rights. We need an army to fight injustice, gender inequality, but you can be the army.
Editors' Note: To watch the recording of the webinar, click here. If prompted for a passcode, enter [email protected] 
Leave a Comment
About the Contributors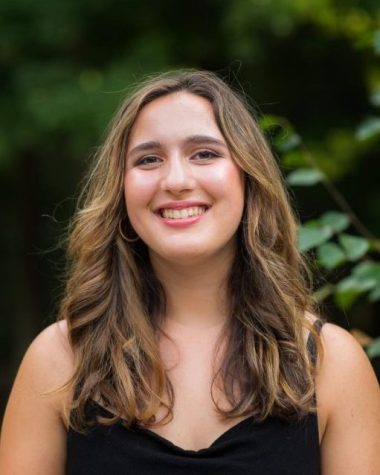 Grace Papas, Outgoing Executive Editor
Grace attended Brimmer for six years and was a part of The Gator for her entire high school career. She enjoys writing, photography, listening to music, and playing soccer. She's incredibly grateful for the opportunity The Gator gave her to express her ideas.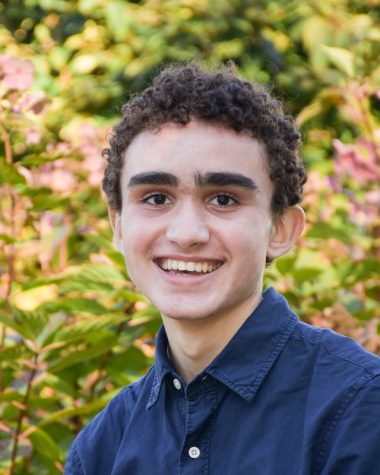 Edan Zinn, Outgoing Editor-in-Chief
Edan celebrated four years on The Gator's staff. In addition to editing stories, he also took photos for The Gator and was a member of the Creative Arts Diploma Program for Visual Arts. Edan finds photojournalism to be a fun method of artistic storytelling.