Students, Faculty Appreciate Cafeteria Reopening
Last year, the School implemented many precautions against the COVID-19 pandemic, including eating outside while being six feet apart. With nearly all of the School's population fully vaccinated as the 2021-2022 school year commences, many of these restrictions have been removed. 
Instead of serving pre-packaged lunch in lunchboxes, students can now get their meal from the lunch line and fresh from the kitchen. In addition to the traditional lunch menu options, the kitchen has also opened up the salad and sandwich bars for students, faculty, and staff to enjoy. 
After a year of eating in designated areas and limited food options, many students like Audrey Pontiff '24 appreciate the return of a relatively normal lunch. 
Pontiff said she is happy that she can communicate more effectively with her friends. 
"I can hear my friends more clearly. I can choose what I'm eating and what's on my plate. I'm very grateful for the kitchen staff. They've done an amazing job," Pontiff said. 
Enyinna Adiele '23 is thankful for the return of the salad bar. 
"I'm happy that we're able to eat in the Dining Commons again. I like it better than last year because the salad bar is open and I can add what I want to," Adiele said. 
The kitchen staff is striving to make lunches more enjoyable for students and staff members, according to Craig Roman, Head Chef and Director of Food Services. 
"Our goal is to make food exciting again. We want to have more options for everyone to find at least something that they like. For the upper school and most of the middle school, Roman said. 
According to MassLive, COVID-19 cases fell by 23% in the last two weeks throughout Massachusetts. With the School's faculty and staff fully vaccinated, Roman believes that there will be a very low risk of infection.
"I think we have a good vaccination percentage. I feel confident because what Brimmer has done was pretty good for the circumstances," Roman said. 
Thanks to the re-opening of the dining commons and the work of the kitchen staff, students, and faculty are now provided with several lunch options to be taken advantage of.
Leave a Comment
About the Contributors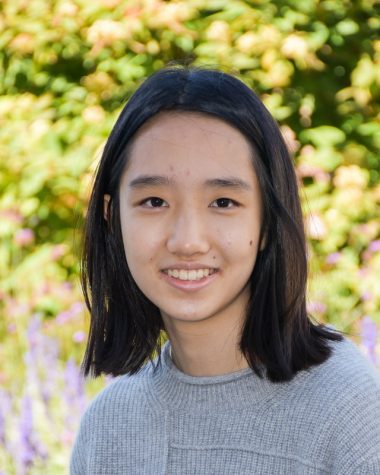 Cathy Wu, Executive Editor
Cathy has been at Brimmer since 2020. In addition to writing on The Gator, she enjoys learning about philosophy, reading and listening to music.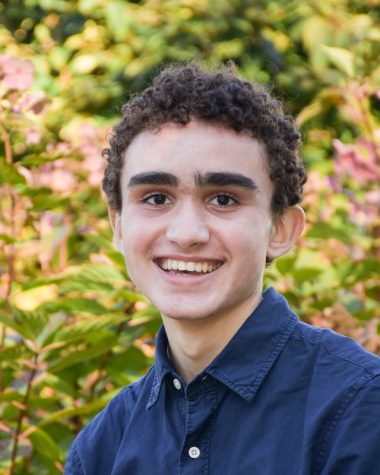 Edan Zinn, Outgoing Editor-in-Chief
Edan celebrated four years on The Gator's staff. In addition to editing stories, he also took photos for The Gator and was a member of the Creative Arts Diploma Program for Visual Arts. Edan finds photojournalism to be a fun method of artistic storytelling.