Athletes Look Forward to Homecoming Games
This Saturday, the School's Varsity Soccer Teams will face off Bradford Christian Academy in the first annual Homecoming event since the COVID-19 pandemic began.
At Orr Athletic Field in Newton, the Girls' team will kick off at 11 a.m. and the Boys' game will take place at 1 p.m. Food and snacks will be served, and students will receive Homecoming t-shirts for attending.
Director of Special Events and Alumni Affairs Amanda Eppers '88 organizes the event every year.
"Fall is my favorite season, and I love getting the community together, including alumni of the School, to cheer on our soccer teams," Eppers said. "It's especially wonderful if the weather cooperates."
The pandemic hasn't shifted Eppers's expectations for this year's event.
"We haven't been able to hold Homecoming for a while now, so finally, being able to gather without masks outside is a welcome opportunity," Eppers said.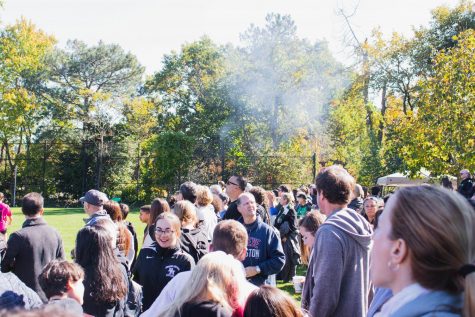 This season, the Boys Varsity Soccer Team has a total of four losses, setting a new record at the school. However, Varsity Boys Soccer Coach Chris Hardman shared his high expectations for the game.
"While I would rather have a winning record, my expectations for the team have not changed," Hardman said. "I expect us to be competitive in the Homecoming game against Bradford Christian Academy, and I am certainly hoping for a win."
Hardman said he enjoys working with student-athletes and seeing a different side of them than he sees as a Physics teacher or student in the Maker Space.
"I love the camaraderie that develops within the teams I coach," Hardman said. "This is just as true when the team is having a challenging year as to when the team is competing for the league title."
Despite their different records, members of both teams enjoy the soccer community here. Leni Hicks-Dutt '23 and Christoph Kasper '25 highlighted the role of friendship in their team's experiences.
"I enjoy being on the Girls Soccer Team because of the social aspect, as well as I really enjoy playing soccer. Coach Nai and Coach Z are also very positive and supportive, which is something I am really grateful for," Hicks-Dutt '23 said. "I am looking forward to homecoming, as a new student last year, I haven't experienced homecoming yet. I think it will be a lot of fun to play in front of a big crowd and cheer on the Boys' team."
Kasper feels similarly.
"I look forward to making progress as a team and becoming a better soccer team overall," Kasper said. "I'm also looking forward to winning the game on Saturday."
As the teams prepare for their games, Chef Craig Roman is preparing many delicious meals for students and faculty to enjoy. According to Roman, homecoming attendees will enjoy burgers, hotdogs, three-bean chili, Italian pasta salad, apple cider, hot chocolate, cookies, and more.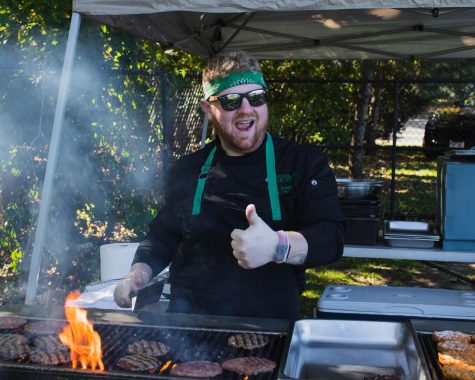 Leave a Comment
About the Contributors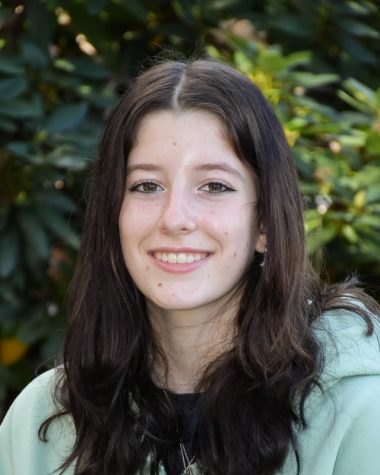 Amelia Bowman, Editor-in-Chief
Amelia has been at Brimmer since 2020 and this is her second year with The Gator. She enjoys writing op-eds, current events, and reviews. She enjoys reading, watching horror movies, and rock climbing.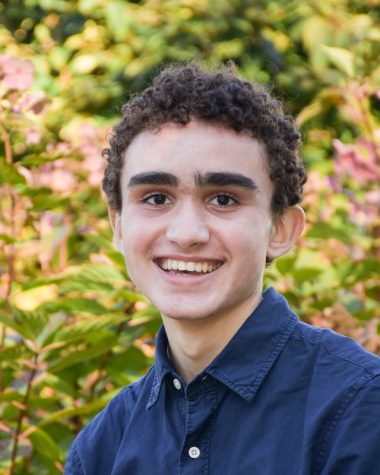 Edan Zinn, Outgoing Editor-in-Chief
Edan celebrated four years on The Gator's staff. In addition to editing stories, he also took photos for The Gator and was a member of the Creative Arts Diploma Program for Visual Arts. Edan finds photojournalism to be a fun method of artistic storytelling.