Seventh-Graders Create Wearable, Recycled Animal Sculptures
Imagine where art, science, and English comes together to explore nature's mysteries.
For the seventh grade, this became a reality through the Biomimicry Project, presented last Thursday in the Dining Commons.
With a focus on imitating life, students tackled the United Nations' sustainable development goals and created wearable, kinetic animal sculptures from recycled materials.
Visual arts teacher Christie DeNizio, who helped guide students, the project resulted from collaborative work with science, art, and English classes.
"The seventh-grade art, English, and science teachers joined forces to look at nature from the perspectives of each respective discipline," Middle School English Teacher Will Arndt said. "To round out the experience, our scholars composed poems inspired by and in tribute to the creatures featured in their art and science projects."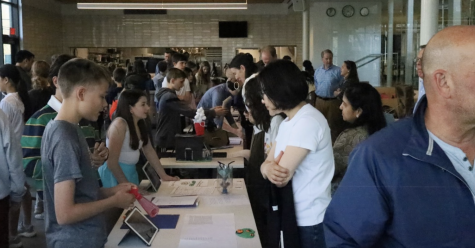 Sylvie Sitkoff's '28  presentation focused on clean water and sanitation. Her group used lotus leaves and beaver dams to create their project.
"I enjoyed the freedom of the building process," Sitkoff said.
This project was inspired by Bread and Puppet Theater in Vermont, Theo Jansen's 'Strandbeasts,' and the animal puppets used in the Broadway musical, The Lion King, according to DeNizio.
"Students learned about the role of recycling in art-making, how to construct three-dimensional shapes to build a more complex shape, how to make movable joints and or hinges, and how to spray paint," DeNizio said. "It was wonderful to see the sculptures worn and in action at the exhibition." 
Leave a Comment
About the Contributors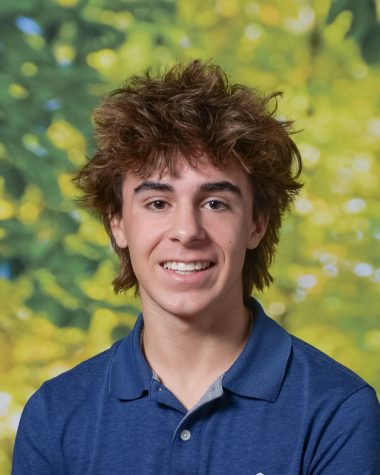 Nolan Suraci, Multimedia Journalist
Nolan is a 10th-grade student in his second year at the School. At Brimmer, he found his passion for GNN, Multi-Media style journalism through his work in both Digital Cinema and Digital Photography electives. He's now in his second year of specializing in Multi-Media episodes, segments, and specials for The Gator. Nolan co-founded a series where he interviews his educators to find out about their education. He also started a soup review series where he and fellow GNN members taste and esses school soups. Outside of school, Nolan enjoys spending time with friends, playing soccer, lacrosse, skiing, and taking part in the Global Studies Diploma Program. Nolan is most proud of his interview with author and speaker Devorah Heitner who spoke to Brimmer student parents early last May. Nolan sat down for an interview with Devorah with his team and was able to ask throughout questions in a professional environment.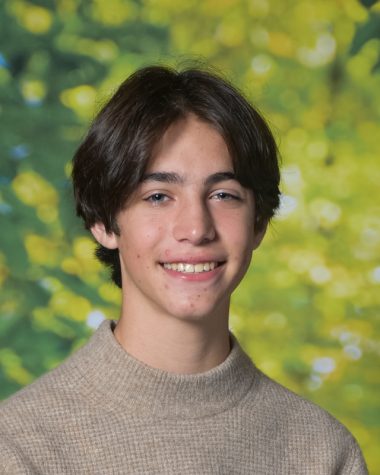 Caleb Meranus, Multimedia Journalist
Caleb is a 9th-grade student who enjoys photography, and working behind a camera. This is his first semester in the newsroom, and he has been producing multimedia content like the segment Education of our Educators, Nolan's Soup Review, and other Gator Nation News media. Caleb has also been assisting other writers by taking pictures for their articles. You can find more of Caleb's photography work on his
Instagram
or 
his personal Website