New Faculty Profile: Alex Ostergard
New Upper School music teacher Alex Ostergard discusses their first semester at the School and the kind of music they will bring into the community. They also direct the after-school music program.
What brought you to Brimmer?
In my search for teaching work, I was looking for a school that was innovative, welcoming, and valued the arts. I found all those things and more at Brimmer! I was overjoyed to be invited to join the faculty and hope to be here for a long time. I love teaching and can't imagine doing anything else.
What classes do you lead at Brimmer?
I teach all three middle school bands, the music component of 7th-grade creative arts, the upper school ensemble, and an upper school elective that changes year-to-year. This year, that elective is History of Hip-hop! Next year, I hope to offer a class on video game music as that's a specialty of mine, and I'm very passionate about it.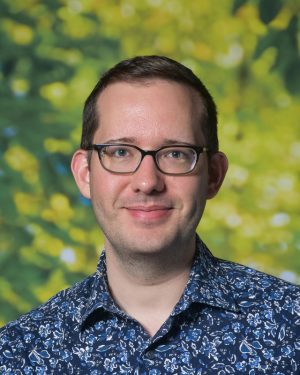 What have band rehearsals have been like so far, and what the School can expect from the ensemble throughout the year?
​Rehearsals have been a blast! I've loved getting to know the individual musical voices and tastes of each performer. They have made awesome recommendations for music to play, so our programming has become very diverse. Right now, our repertoire includes rock, show tunes, jazz standards, and video game music! The school can expect to hear all that and more!
What music brings you joy?
I love music of all styles, but I especially enjoy prog-rock, classical, and jazz—the weirder and more experimental the better! Lately, I've been getting a lot of joy from Yellow Magic Orchestra's 1978 eponymous album. In addition to being nerdy, funky, and full of at-the-time-cutting-edge synth silliness, it's a thoughtful response to 1960s exotica and orientalism. Listen to "Firecracker" and "Simoon" if you've got time!
Is there anything else you'd like to share with the community?
Thanks for being so welcoming! Have a great year!
Leave a Comment
About the Contributor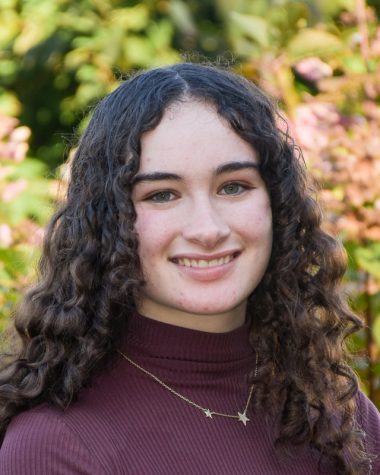 Marlie Kass, Outgoing Arts Editor
Marlie is thrilled to be on the staff of The Gator. A Lifer at Brimmer, she's been attending the school since Kindergarten. Marlie loves all things creative arts and looks forward to lifting up the community and exploring new ideas through her writing.