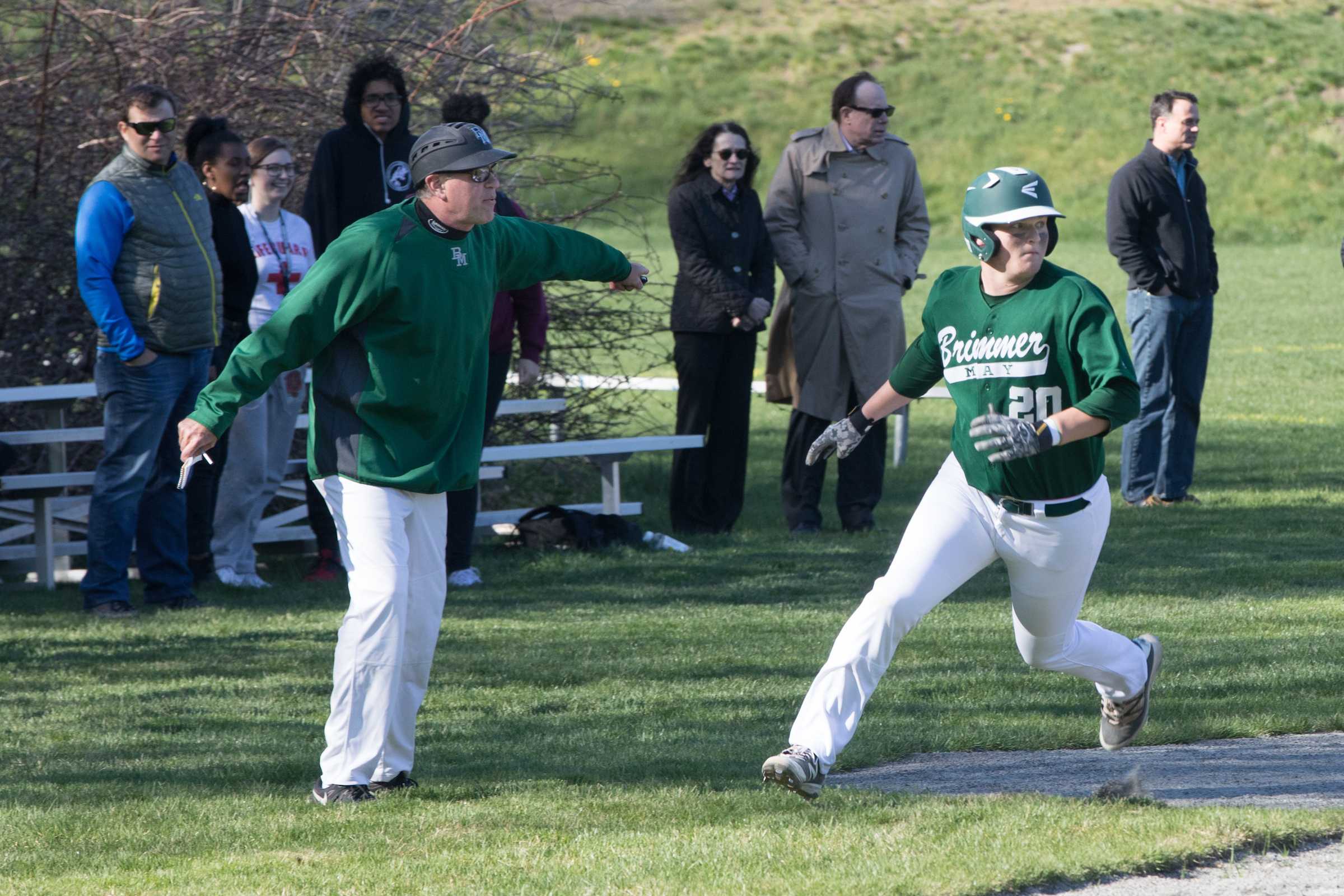 With an overall record of 9-2, varsity baseball players felt optimistic about appearing in their seventh Massachusetts Bay Independent League (MBIL) championship game, this time against Boston Trinity Academy. 
Unfortunately, the umps never showed, forcing the game to be rescheduled for Monday at 4:00 p.m. at Brandeis University in Waltham.
"We just happened to be the victim's of a scheduling overload with the umpires and came up short," Head Coach Joe Iuliano said. "Things happen and you have to deal with them and move on. We'll get the championship determined on Monday instead, that's all."
"Both teams were ready to play," says Co-Captain Grant Iuliano '18. "There were a lot of fans there as well. Once the umps didn't show, it was extremely disappointing."
Still, he says that he feels optimistic about taking the mound. He also expects more fans to come out, especially with this week marking the end of the regular spring sports season.
For his part, Coach Iuliano is optimistic about the team earning its third MBIL title.
"We'll be ready to play," he says. "Monday's are often tough for our teams but this is a championship game so there is no reason not to be up for it. The boys want to win a championship this year. They can make it happen."
When the team finally takes the field, they will have to do so without Captain Matthew Hastings '18, who broke his hand while stealing third base in the May 8 game against Beaver Country Day, which the Gators won 5-3.
"I'm definitely disappointed that I can't play," says Hastings. "Unfortunately, injuries happen. But I'm going to do what I can to help support and cheer on the team."
"One of our biggest weaknesses is definitely our fielding," says Captain Iuliano. "We make way too many errors. At the same time, our pitching roster has been solid with limited runs."
However, Coach Iuliano says that the fielding has improved over the last two games. "In a one game playoff, anything can happen," he says, adding that the Gators have the best pitching staff in the league.
The team defeated Boston Trinity for the 2015 MBIL title.