Music Review: 'Weezer'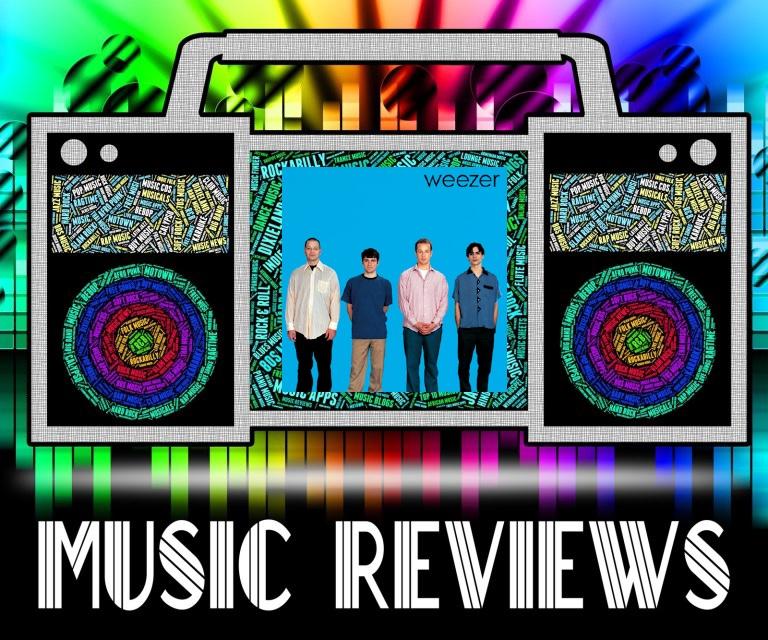 Weezer is a band that has both inspired and angered fans throughout their lifetime. They released two albums in the 1990s that received widespread praise from listeners and critics: "Weezer" (also known as the blue album) and "Pinkerton." In this review, I will be focusing on their 1994 debut album "Weezer."
The first track, "My Name is Jonas," is a great start to the record. The song begins with an acoustic guitar riff that leads into a highly amplified and distorted guitar lead. It sets the tone for the album with a loud high note.
The second track, "No One Else," is about the vocalist's jealousy and paranoia surrounding his girlfriend. This song also has a heavy electric guitar vibe, but the drums are more prevalent, which I enjoy.
"The World Has Turned and Left Me Here" is tied for my favorite track off the record. The song mixes acoustic and electric guitars in a very engaging way. It mixes up the vocals by layering them more than the previous songs.
The main single for this album, "Buddy Holly," was the first song I ever heard by Weezer. The track starts off jarringly, but in a good way, and jumps right into the contents of the song. It is somewhat fast-paced for a Weezer song, which works in its favor.
The fifth track "Undone (The Sweater Song)" is one of the slower, quieter songs off the album. It begins with dialogue between two people, including a stereotypical "surfer bro," who discuss a party. After the dialogue, it jumps into the main part of the song.
"Surf Wax America" is about a surfer without a job who gets pulled into the undertow and dies. His tragic death is conveyed at the end of the song by a slower, solemn sound. I love this track because it is one of the few songs with a deeper message.
Another one of my favorites off the LP is "Say It Ain't So." This is one of the more emotional tracks off the album– it tells the story of vocalist Rivers Cuomo discovering his stepfather's struggles with alcoholism. This was especially impactful to Rivers because his father abandoned the family when Rivers was just four years old.
Next up is "In The Garage," which is as an upbeat song about the vocalist's nostalgia for his garage. This song is carefree and light-hearted, balancing out the intensity of the previous tracks.
"Holiday" is one of the more boring songs off the album in my opinion. It is simply about going on holiday. However, I do enjoy the on and off layering of Cuomo and Matt Sharp's vocals and the light distortion of the guitars.
The closing track, "Only In Dreams," is one of my favorite album closers of all time. It starts off with an iconic bass line that repeats throughout the entire song. The track is a long eight minutes in length and switches between quiet instrumentals with half-whispered vocals and loud instrumentals with yelled vocals.
In conclusion, "Weezer" is one of my favorite records of all time and it really got me into rock music. I believe it deserves a solid 4.5/5 stars.

Leave a Comment