Voices Assembly Highlights AAPI Community
On December 11, faculty and students gathered for the School's Voices assembly to honor stories from the Asian American and Pacific Islander (AAPI) community.
The assembly consisted of speeches delivered by three different speakers—two students and one teacher. Each of the speakers shared their own unique stories of living in America and their experiences as members of the AAPI community. After each of the stories, the audience had the opportunity to lend appreciation to each of the speakers.
Hebe Qiang '23, a speaker at the assembly and co-leader of the School's AAPI club, is very pleased with how the assembly went.
"I feel that the voices assembly was a great experience," Qiang said. "It was very interesting listening to everyone's appreciations, whether it was relating to my experience or the experience of the other speakers, even though we all came from different backgrounds."
Qiang points her motivation for speaking towards Director of Equity and inclusion Jessica Christian.
"I decided to speak for this conference when Ms. Christian asked," said Qiang. "She said that I would be a really good storyteller for this assembly and recommended that I look into it. Then, I decided that it was something that I wanted to do."
Christian, who has already set up Voices assemblies to highlight different demographics like the Black and LGBTQIA+ communities, cited her inspiration for this most recent topic.
"The original inspiration was that last spring, I was connecting a lot with our faculty speaker and one of the student speakers, and they were talking a lot about their experiences being Asian people in the greater Boston area," Christian said.
Christian also cited the murders at the Atlanta nail salon in March 2021 and the subsequent wave of Asian hate as a driving factor for this assembly.
Much like Qiang, Christian was also "really pleased" with how the assembly went.
"I think it went super well, and the speakers immediately communicated to me that it was important to do this," Christian said. "The community was really engaged with them and people connected with them across identities."
"Also, we had different parts of Asia represented, which included an international student, a Korean American, and an Indian American," Christian said. "None of them told the same story, and it was good not to have one single story of what it's like to be Asian."
Christian is already making more plans for future Voices assemblies. As of right now, some of her ideas include community gatherings on religion and neurodiversity.
Leave a Comment
About the Contributor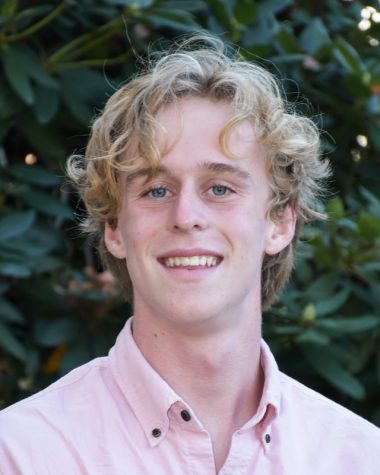 Brian Gamble, Outgoing Managing Editor
Brian enjoys playing lacrosse, running, and hanging out with his friends. He is excited about joining the newsroom and writing exciting stories.