Model United Nations Club Prepares For Virtual Conference
Members of the School's Model United Nations Club recently received their country assignments for the upcoming Yale Model United Nations (YMUN) conference, to be held remotely over Zoom due to the COVID-19 pandemic.
From January 20-23, Yale will host its 48th annual high school conference, with students here representing Afghanistan, Peru, the United States, Germany, Italy, Mauritius, Spain, Greece, and Brazil.
Students will also choose a committee to take part in, with topics ranging from the Bernie 2020 Campaign to the International Court of Justice.
"YMUN XLVIII promises to challenge delegates to engage and think critically," the YMUN website reads. "Through our many committees, delegates will research historical disputes and conflicts, investigate humanitarian crises and responses, and work towards consensus on current international events."
Leading up to the conference, Model United Nations members will continue to meet during the activities period to learn about their assignments.
"Brimmer students will be working with delegates from high schools across the world to address issues and pass resolutions at this conference," Model United Nations Club Advisor Kelly Neely said.
Club members said that they are working hard to prepare for the event, including writing two position papers to present to committee chairs.
Since the COVID-19 pandemic hit, only students in grades 11 and 12 have been able to experience YMUN in person. Last year's conference was also held remotely due to the pandemic.
"I'm really excited for the conference," Zoe Hicks-Dutt '24 said. "This is my first year in Model United Nations, so I'm really interested to see how it goes."
Sydney Heff '24, who is also new to the club, feels the same.
"I'm looking forward to the Model UN conference," Heff said." I think I'm going to learn new information and have fun."
Leave a Comment
About the Contributor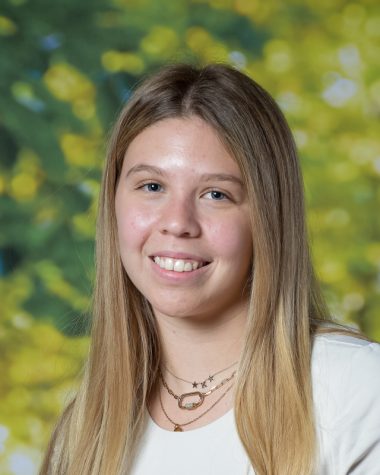 Kate Hirschen, Outgoing Culture Editor
Kate has been a member of The Gator since freshman year and enjoys writing news stories and reviews. Outside of the newsroom, she enjoys spending time with friends and playing tennis.