Outdoor Ed Hikes 'Three States in One Day'
On October 8 and 9, eight Upper School students backpacked the corner mountains of Massachusetts, Connecticut, and New York as part of the School's Outdoor Education program. Dubbed "Three States in One Day" by trip leader Ted Barker-Hook, the trip required hikers to bring in sleeping bags, tents, and food. They filtered water from a stream to drink and cook, making dehydrated meals and storing food scraps in a "bear box" to veer off scavenging animals.
Leave a Comment
About the Contributor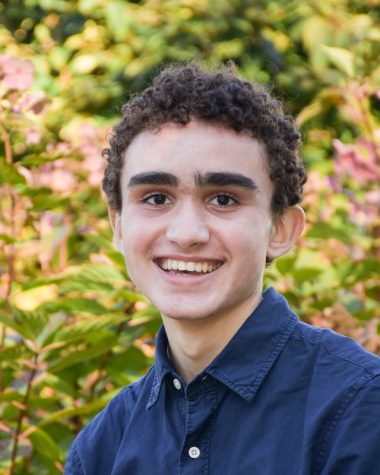 Edan Zinn, Outgoing Editor-in-Chief
Edan celebrated four years on The Gator's staff. In addition to editing stories, he also took photos for The Gator and was a member of the Creative Arts Diploma Program for Visual Arts. Edan finds photojournalism to be a fun method of artistic storytelling.