Album Review: The Beatles' 'Let It Be'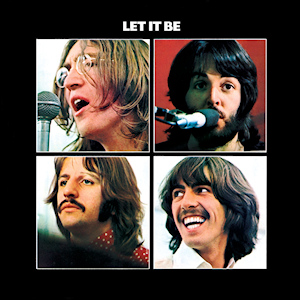 Let It Be was the final studio album released by The Beatles, marking the end of one of the most iconic, prolific bands.
However, interestingly enough, it was not the last album recorded by The Beatles—that title belongs to Abbey Road.
The album does not have the sheer amount of fame of the prior albums; it holds itself together with quiet, lumbering music and loud rock.
The album's most famous song, "Let It Be," is a classic example of how to make a good rock song. A piano sound that evolves into an organ, great vocals from Paul McCartney, and incredible guitar work hold this song together as one of the Beatles' greatest.
Another classic from the tracklist is "Get Back," which is also the name of the recent documentary on the production of the album itself. "Get Back" takes a more rocky and loud tone, marking one end of the spectrum of the album's tome.
There are a couple of other songs that join "Get Back" with a rocky tone, including "I've Got a Feeling" and "One After 909." Both of these are not unique songs and can be a bit boring to listen to at times.
On the other end of this spectrum exists "The Long and Winding Road," which has a melancholic and softer tone. This tone allows listeners to breathe easily with the music.
"Across the Universe" exists at this end as well, with a soft and wondrous tone allowing listeners to drift away for a little.
The rest of the songs exist well inside this spectrum, with one strong example being "Two of Us," the song that begins the album. It's a bit quick with its pace but soft in its tone, allowing for an interesting and relaxing tone.
"Dig a Pony" feels chaotic in its sound, not having a consistent order that some of the other songs on the album, and besides the two barely-songs of "Dig It" and "Maggie Mae," it is probably the biggest stain on the album. "Dig a Pony" is not horrible, but it just feels too unorganized to be a song.
"I Me Mine" feels more organized, but Harrison's vocals weaken the song as it does not match parts of the song very well.
And to round out this chaotically organized review, "For You Blue" feels a bit boring, and that's about it.
Overall, the album has strong highs, but it just gets too boring at times to compete with some of the other Beatles' albums. I would give Let It Be an 8.5 out of 10 stars, as it has good enough music to serve as a fitting finale for the Beatles.
Leave a Comment
About the Contributor
Michael Young, Journalist
Michael enjoys researching history, tracking storms and weather, and skiing.