Op-Ed: Big Papi, Red Sox Legend, Enshrined in Hall of Fame 
The Baseball Hall of Fame recently enshrined David Ortiz as a new inductee, who beat out 29 other candidates to receive the grand distinction. 
Big Papi's stats proved Hall of Fame caliber. In a 20-year career, mostly with the Red Sox, he made 541 home runs with a career batting average of .286, cementing himself as one of the best clutch hitters of all time. His wizardry work for Boston more than earned him a well-worthy Hall of Fame career. 
Boston should rejoice around Ortiz. I can think of nobody more deserving. In 2004, he was instrumental in helping the Red Rox end its 86-year World Series championship drought.
Thanks to Ortiz, among the best postseason players in baseball history, the Red Sox also clinched national titles in 2007 and 2013.
For players to receive eligibility for the Hall of Fame in Cooperstown, New York, he must have started his career 20 years before retirement, with at least 10 seasons under their belt. Players remain on the ballot for ten years after eligibility begins. 
To get elected, a player must earn votes from at least 75 percent of authorized writers of the Baseball Writers Association of America Those that earn under five percent are eliminated. 
David Ortiz gained special recognition, elected as a Hall of Famer on his first time on the ballot.
While Red Sox Nation celebrates Ortiz's induction into the Hall of Fame, the baseball world continues its debate over whether slugger Barry Bonds and pitcher Roger Clemens deserved being shut out of Hall of Fame status. Both have been swirled into the discussion of performance-enhancing drugs, which balloters penalized.
Bonds is the leader in home runs in a career at 762 and got the record of home runs in a yea, 73, in 2001. Clemens won the most Cy Young awards in the history of baseball with seven in the years of 1986, 1987, 1991, 1997, 1998, 2001, and 2004. 
In their final year of eligibility, Bonds receiving 66 percent of the vote and Clemens earned 65.2 percent.
Ortiz has also been linked to the controversy around performance-enhancing-drugs. In 2009, The New York Times leaked positive test results from a 2003 anonymous drug testing survey, but due to at least 10 false-positives bringing the credibility of the tests into question, it's still unclear whether Ortiz actually juiced.
According to Major League Baseball Commissioner Rob Manfred, "I would tell you there were double digits of names — so, more than 10 — on that list where we [the MLB Players Association and the league office] knew that there were legitimate scientific questions about whether or not those were truly positives."
For the Red Sox legend and 10 time all-star David Ortiz, his memories live on with Boston, but will also now be displayed in Cooperstown. 
One of his most famous moments in the postseason came in 2013 when Ortiz hit a game-tying grand-slam into the Red Sox bullpen, where Detroit's right fielder Torii Hunter flipped into the bullpen while Boston police officer Steve Horgan threw his hands up in joy. 
David Ortiz, thank you for the memories and the victories!
Leave a Comment
About the Contributors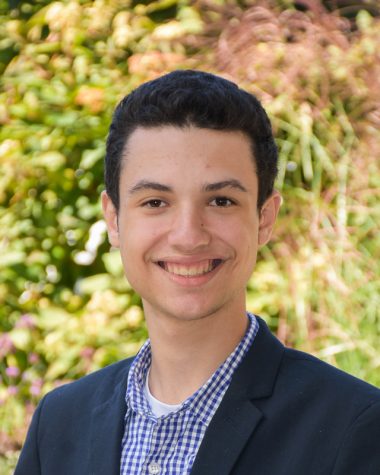 Evan Michaeli, Incoming Executive Editor
Evan is passionate about saving the environment and learning geography. When he is not writing articles for The Gator, he enjoys watching and playing sports, especially baseball.